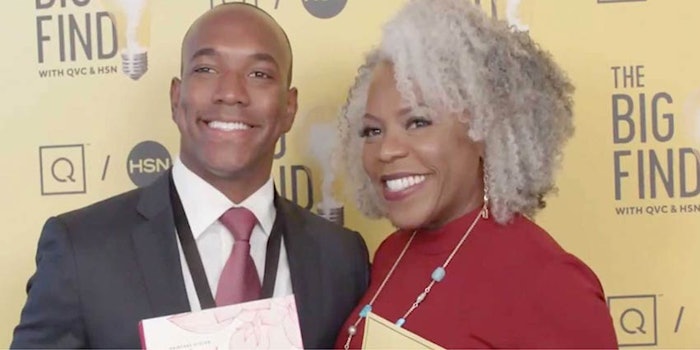 QVC US and HSN have announced the return of The Big Find, which has been reimagined as an entirely virtual event to allow for safe and convenient engagement between vendors and QVC and HSN judges. Submissions will be accepted through August 19, 2020.
Previously: QVC and HSN Are Looking for the Next Big Thing in Beauty
Selected candidates will then be invited to pitch their products virtually in September via video conference to a panel of QVC and HSN judges, including merchandising executives, program hosts and brand founders from established QVC and HSN brands.
If an entrepreneur or vendor is identified as a "Big Ticket" recipient, she or he will be invited to continue the product discovery process with QVC or HSN which includes meetings with merchandising teams and a robust quality assurance process before the brand is chosen to launch on-air and on-line across all platforms.
This year's search has been expanded to include nine categories: apparel, jewelry, accessories, footwear, beauty, home décor, home innovation, electronics and culinary including food.
Last year's inaugural Big Find nationwide search brought in more than 650 entries from 43 U.S. states, the District of Columbia, and 12 countries including Australia, Canada, Germany, India, South Africa, Switzerland and the United Kingdom.
More than 65 rising brands in beauty and fashion were selected to introduce their products across QVC and HSN platforms throughout 2020, including Act & Acre, Alkaglam, Mented Cosmetics, Follain, Have Some Fun Today and Valencia Key. This year, QVC and HSN expect to exceed the number of brands identified through The Big Find 2020.
"Our business has always been rooted in discovering and nurturing authentic, emerging brands, and our customers have really enjoyed getting to know the many inspiring entrepreneurs and products we discovered through last year's Big Find," said Mary Campbell, chief merchandising officer, Qurate Retail Group, and chief commerce officer, QVC US. "We're excited about building on that success with this year's search. By adding new categories, we look forward to creating even more opportunities for entrepreneurs with unique products and compelling stories to work with us in curating differentiated product experiences for our customers."
"Participating in The Big Find and becoming a part of the QVC and HSN vendor community has been an incredible journey," said KJ Miller, co-founder, Mented Cosmetics. "The platforms have allowed us to share our story with a new set of customers and bring our brand to life in a way we would not be able to achieve through traditional retail channels. The teams at QVC and HSN have guided our way throughout this entire experience, providing us with invaluable feedback and support. We have already seen strong growth to our business, and we are looking forward to continued success together."