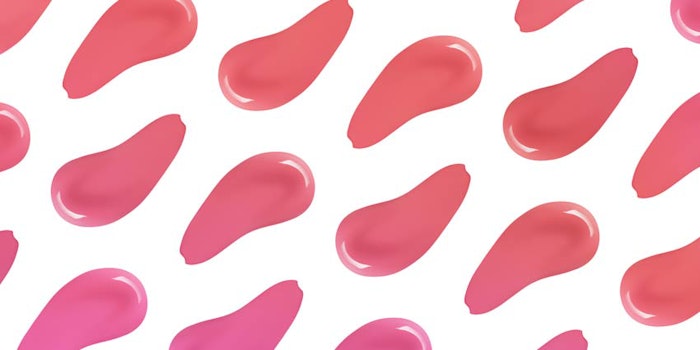 Global Cosmetic Industry is delighted to announce that it has added four industry thought leaders to its editorial board:
Amber Evans, Ph.D., senior manager of product development, Moroccanoil;
Annie Jackson, co-founder and COO, Credo Beauty;
Tara Kearns, head product development for Clean Beauty Collective, Inc.;
and Stephanie Morimoto, owner and CEO, Asutra.
From product development to brand management to retail and beyond, these beauty industry professionals will provide their expertise to help shape the content and platforms we provide to our audience.
"Insider expertise is critical for guiding Global Cosmetic Industry, ensuring we're always in step with beauty's rapidly changing trends and looking ahead at the innovation pipeline," said Jeb Gleason-Allured, the brand's content director. "As the industry evolves faster than ever, we look forward to listening, learning and executing in 2021 and beyond." 
About Our New Advisers
Amber Evans, Ph.D., senior manager of product development, Moroccanoil
Evans is a cosmetic industry professional with 10-plus years of experience in research and innovation. In her current position, she leverages her technical expertise to help drive the global launch of prestige hair and body care products. 
Evans previously held roles as a development scientist at BASF Corp., where her contributions spanned multiple market segments, including hair, body and oral care, and Procter & Gamble, where she supported initiatives such as upstream research for hair colorants and clinical testing for skin/shave care applications. 
She earned a Ph.D. in Pharmaceutical Sciences (Cosmetic Science focus) from the University of Cincinnati and a B.S. in Chemistry from North Carolina Agricultural & Technical State University. 
Evans has authored hair care research publications, contributed content to NaturallyCurly.com, the leading resource for textured hair care, and been featured on multiple platforms that support aspiring scientists and early career professionals. 
As a mentor, active member of the Society of Cosmetic Chemists (SCC), peer reviewer for the Journal of Cosmetic Science and member of 25 Black Women in Beauty (25BWB), Evans is dedicated to influencing the progression of the cosmetic field. 
Annie Jackson, co-founder and COO, Credo Beauty
Jackson's 20-plus years of retail and marketing experience include inventory planning and marketing at Estee Lauder, roles at Sephora in the United States and Japan, and oversight of global product marketing and product development at Benefit. 
Credo Beauty, founded in 2014, is a fast-growing clean beauty retailer with 135-plus beauty brands across skin care, color, body, fragrance and hair care. The retailer has also been a leader in the movement toward cleaner formulas and more sustainable packaging. 
Tara Kearns, head of product development for Clean Beauty Collective, Inc.
Kearns is a transformative and passionate developer of beauty and fragrance with a track record of success in creating products for brands in domestic and global markets. At Clean Beauty Collective, Inc., which includes Clean Reserve, she works on development for face, body, hair and home. 
Prior to joining Clean Beauty Collective Inc., Kearns spent time at Church & Dwight in fragrance development, which exposed her to a different side of the industry at megabrands such as Arm & Hammer, Batiste and Nair.
Prior to this role, she was part of the team that successfully grew Inter Parfums, Inc. as the global director of fragrance and product development. In that role, she worked on fragrances and beauty products for luxury and prestige brands, including Abercrombie & Fitch, Agent Provocateur, Anna Sui, Banana Republic, Brooks Brothers, Dunhill, Hollister, Oscar de la Renta and more. Inter Parfums was awarded two FiFi's for Kearns' direct work on fragrance development. Kearns was also part of the team at boom!, which developed the blockbuster Abercrombie & Fitch fragrance, Fierce. 
Kearns trained at Mane in the evaluation department and, prior to that, was a makeup artist for Estee Lauder and a fragrance salesperson for Givenchy—at age 16. 
Kearns is an honor graduate of the Fashion Institute of Technology, with a Bachelor of Science in the Cosmetic and Fragrance Marketing Program. She is a strong advocate for women's empowerment, multicultural support, type 1 diabetes awareness, adopted children, a cleaner future, and education and arts for all.
Stephanie Morimoto, owner and CEO, Asutra
Morimoto spent nearly 20 years serving low-income communities through entrepreneurship and education programs before founding Asutra, a brand that is passionate about helping people take care of themselves so they can get the most out of life, or active self-care. 
Asutra is woman-owned and women-led; 77% of its team comprises people of color. The brand features more than 50 accessibly priced organic, natural products—from skin care to body scrubs and salts to aromatherapy to pain relief. Through these offerings, Asutra helps people refresh their minds, reenergize their bodies, and replenish their souls through invigorating products activated by organic plants, minerals and essential oils. 
Morimoto is an enthusiastic board member of Equality Illinois, which advocates for LGBTQ rights, and Naturally Chicago, which creates an ecosystem for natural products companies to thrive.