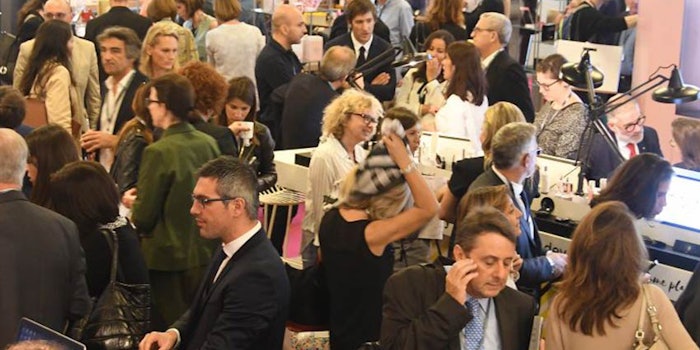 Luxe Pack Monaco has announced 47 companies that will exhibit for the first time at this year's event.
They include:
Cristalleries de St Louis—Founded in 1586, the company began producing only crystal in 1829. They will present "incredible creative fantasy inspired by the times."
Erpro—The additive manufacturing and 3D printing company will showcase its machines.
Flock 1—Offers tailor-made flocking for decorative and technical applications, who "bring an infinite touch to the products: velvet, suede, fabric, satin, frosted, metal and protect them."
Georgie Pacific—A manufacturer of fabrics, pulps, paper, packaging, construction products and related chemicals.
ID Scent—An expert in olfactory marketing and specialists in the creation of olfactory identities and workshops, the company makes perfume samples, blots and scented gifts.
La Savonnerie des Alpilles—Founded in Saint Remy de Provence in 1992, the soap factory specializes in the manufacture of liquid soaps, solid soaps and white cosmetics.
Manufacturados Textiles SA—Manufacturing more than 10,000 packaging products since its 1951 founding, the company's offerings include ribbons, personalized knots and textile ribbons with copper.
MPP- My Planet Packaging—A French global packaging company, MPP offers packaging solutions from conception to completion.
Sappi—A producer and supplier of coated fine paper, packaging and specialty papers, the company's products meet the most stringent requirements of rigid and flexible packaging, label and technical papers and separation boards.
Stratasys—Offering capabilities and technological leadership in 3D printing, making the most of additive manufacturing solutions.
Twelve NYC—An agency which organizes and creates private label products, gifts for purchase and promotional items tailored to each client's story, from idea to delivery.
Wheaton Brasil Vidros Ltda—One of the world's five largest glass makers of perfumes, cosmetics and pharmaceuticals, offering concept, technology and design services.
Luxe Pack Monaco will be held Oct. 1-3, 2018 at the Grimaldi Forum.