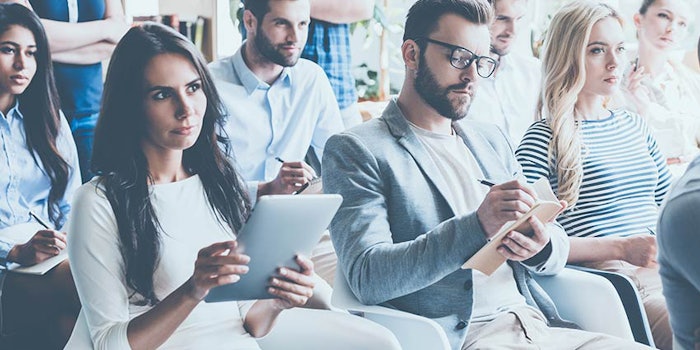 Doll10Beauty, Proven and Vendome Beaute are among the twelve independent beauty brands selected to present themselves to industry leaders at this year's Beauty & Money Summit New York.
During the Beauty Spotlight, which kicks off the summit, brands will have the opportunity to present themselves companies such as L'Oréal and Revlon, as well as financial investors like L Catterton and Henkel Ventures.
Each brand will have three minutes to show themselves off, one minute of which will be a video or presentation. They'll also have the chance to network, arrange private one-on-one meetings and attend panel discussions and talks from brands including Ulta Beauty and Kate Sommerville Skincare.
Finalists in 2017 (the inaugural Beauty Spotlight) included Scentbird and Pulp Riot.
Related: [podcast] L'Oréal Acquires Pulp Riot
Brands were chosen by a selection committee comprised of beauty industry experts after a competitive application process. This year's brands include:
Doll10 Beauty—Clinically-based color cosmetics featuring high-performance actives
Eir NYC LLC—Organic, unisex skin care; products include mineral sunscreens and herb-infused healing oils and balms
HelloAva, INC—A tech-enabled customization experience for beauty products, powered by artificial intelligence and expert dermatologists
Kreyol Essence—Organic products from Haiti, with the goal of introducing premium Haitian goods to the U.S. market through an array of wellness-based beauty, body and health care commodities
Olive + M—Olive-oil based, domestically sourced products made with naturally grown ingredients
Patchology—A brand "formed around the idea that truly effective delivery of great skin care ingredients, on your terms, is a game changer"
Proven—A brand which utilizes artificial intelligence to analyze each person's individual skin to formulate products for them using only non-sensitive ingredients
Recess—Single-use and biodegradable face, body and hair care products
SA.AL&CO—Men's prestige skin care, producing natural products in Tyrol, Austria with a focus on essential, multi-purpose products for every day use
SiO Beauty—A medical-grade wrinkle smoothing patch
Urban Skin Rx—Diverse skin care products for diverse skin tones, launched out of the founder's med spa in 2010
Vendome Beaute—State-of-the-art technology met with pure, natural ingredients from France, Switzerland and Italy
Eight of the selected brands are skin care; five are based in New York City and one is from Austria, while the rest are from other parts of the United States.
"I'm so pleased we've had a record number of independent beauty brands apply to be part of the Beauty Spotlight in New York," said Stephanie Jaczniakowska-McGirr, conference director for the Beauty & Money Summit, New York. "These brands will really showcase the innovation in the beauty industry now. I think people at the Summit will be really impressed with the products on show and the ambitious entrepreneurs driving these exciting brands forward."
Beauty and Money Summit New York will be held Sept. 27, 2018 in New York City.