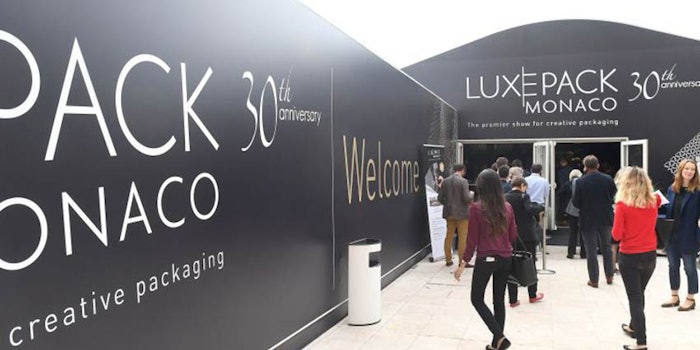 What are the latest packaging innovations and technologies? How can brands offer consumers enhanced functionalities and uses? What are the best methods for data collection and consumer relations?
These questions and more will be answered during "Smart Packaging," a conference taking place during Luxe Pack Monaco, Oct. 1, 2018, 2:00-3:00 pm.
Global Cosmetic Industry editor Jeb Gleason-Allured will host the session, which features Sharpend CEO and founder Cameron Worth; Marc Piaulet, sales director, Bel R. luxury brand, Satab; Marcin Ratajczak, CEO and founder, Inuru; and Starcke chairman of the board Ari-Veli Starcke.
Luxe Pack Monaco will be held Oct. 1-3 at the Grimaldi Forum.