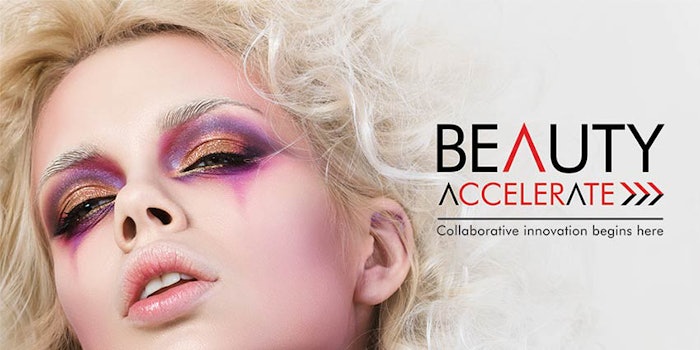 Beauty Accelerate is coming to New York on October 15. Want to be the first to know about special guests, speakers, hot topics, sponsorship opportunities and more? Sign up for alerts at www.beautyaccelerate.com.
Why Beauty Accelerate
Whether you're an indie startup or a legacy multinational, navigating the fast-changing beauty industry requires a nimble organization, strong innovation partnerships and distinctive product innovation.
But innovation doesn't happen in a vacuum. Communication and collaboration are critical—both internally, between beauty and personal care brands' R&D and marketing teams, and externally, with allied partners.
This is why Global Cosmetic Industry and Cosmetics & Toiletries have teamed up to create Beauty Accelerate, an intensive one-day product innovation workshop, innovation showcase and curated networking event designed to address the changing industry and markeplace dynamics and inspire brands of every size—from indies to top multinat­ionals—to innovate faster, smarter and more collabor­atively.
What: Beauty Accelerate
Product Development and Collaboration Workshop
Innovation Showcase x Connector
Networking and Education Roundtable Experience
When: October 15, 2019
Where: Metropolitan West, New York City, NY USA
Who should attend:
Brands
Indie (all sales levels)
Multinational (all sales levels)
Marketing & Branding
Brand owners
Brand managers
Marketing
Product developers
Brand sellers
Distributors 
R&D and Technical Teams
R&D directors & managers
Formulators
QA/QC & testing teams
Scale-up teams
Regulatory technicians
Packaging & Design
Designers
Packaging designers
Sign up for event alerts and updates, special announcements and networking opportunities at www.beautyaccelerate.com.