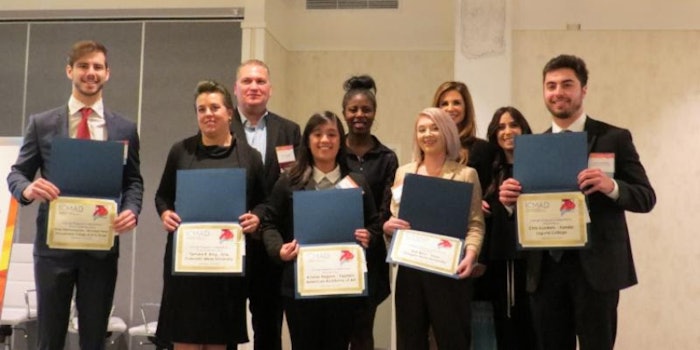 The Independent Cosmetic Manufacturers and Distributors  Association (ICMAD) has announced the winners of the 2019 Young Designers Awards Competition.
Established in 1999, the annual competition is meant to recognize "the best design students through their creativity and ingenuity in designing an original cosmetic package, representative of the industry." 
This year's winners were selected from more than 400 college-level students studying graphic and package design from 23 schools, ICMAD explained. 
The 2019 Young Designers Competition Winners

Grand Prize Winner: Kat Brint, Oregon State University, Corvallis, OR
Second Place Winner: Kristine Ragasa, American Academy of Art, Chicago, IL
Third Place Winner: Chris Kalafatis, Laguna College of Art + Design, Laguna Beach, CA
The 2019 Young Designers Competition Honorable Mentions
Tamara King, Colorado Mesa University, Grand Junction, CO
Brian Fenstermacher, Pennsylvania College of Art & Design, Lancaster, PA
Sanjiv Mehra, ICMAD chairman, stated, "The beauty industry places a high value on the talented designers who use graphic and packaging design to communicate our brands and delight our consumers. ICMAD is pleased to recognize this next generation of designers and provide them an opportunity to showcase their talent."