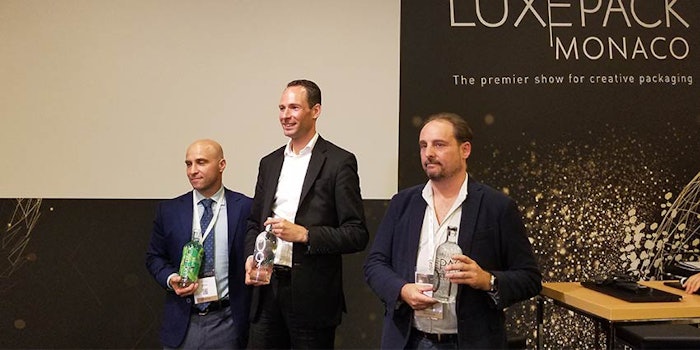 Unsurprisingly, sustainability has been the big theme of this year's Luxe Pack Monaco, with eco-friendly packaging demands from the public having reached a new level of intensity. Innovators in the sustainability space were honored during the event, including packaging design and responsible initiatives within organizations.
Edelmann Group took home the honor for packaging solutions for its Less is More minimalist folding carton.
Eastman was won the initiative category for its circular economy system.
Finally, Estal won a special judges prize for its Real-Cycled glass.
The full list of nominees and judges is available here.