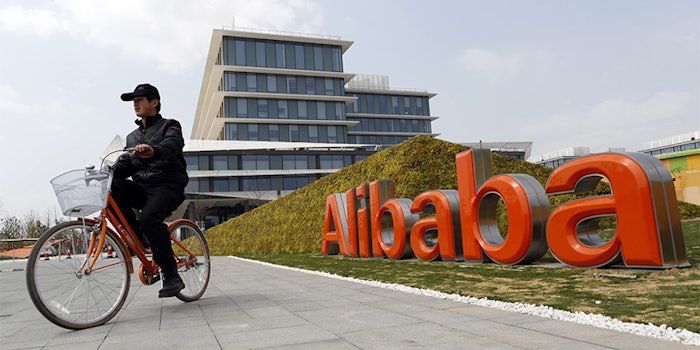 Alibaba Group's Tmall Global, the largest cross-border B2C marketplace in China, hosted its first Go Global 11.11 Pitch Fest, on September 16, 2020.
Related: Alibaba's Online Market to Sponsor 100K Influencers Worldwide
The Go Global 11.11 Pitch Fest is a virtual event that provides United States businesses a chance to have their products spotlighted during this year's 11.11 Global Shopping Festival, the world's largest online shopping event.
The nine winning businesses of Go Global 11.11 Pitch Fest were: 
C.O. Bigelow

French Bull

Harmony Proteins

Lab to Beauty

Pipette

Punky Colour

Shivelight

Uncle Bud's

Volition Beauty
The brands had the opportunity to present their stories and products to a panel of industry experts. Highlights from the presentations are below.
Interest in Chinese heritage
C.O. Bigelow, the oldest apothecary in the United States, was a popular destination for Chinese tourists seeking unique American souvenirs, before COVID-19. To continue meeting this demand from Chinese consumers, the brand decided it would pick products that really speak to its heritage for its very first 11.11. 
Brand's Clean Plan
Family-focused personal care brand, Pipette, impressed the panel by having banned over 2,000 harmful ingredients from its products. Pipette's president, Daya Fields, said that the brand's winning strategy in China was to boost consumer confidence by remaining fully committed to its strict clean-beauty ethos.
Paul Deacon, chief marketing officer of Volition Beauty, said maintaining the integrity and quality of ingredients was key to success for beauty brands looking to enter China.  "Ingredient safety is all the more important post-Covid," said Deacon. The brand plans to spotlight its best-selling snow mushroom serum. The product is made vegan and contains non-toxic ingredients.
Go Digital
The CBD skin care brand, Lab to Beauty, plans to grow its KOL base and its digital storytelling strategy to ensure a successful launch in China.
As well as Uncle Bud's, a CBD products brand, who plans to do the same. The brand said it planned to leverage celebrity power, as well as local KOLs, for its China debut.
Connect With The Younger Generations
Over 60% of Tmall Global's consumers base are millennials and Gen-Z, and brands such as Punky Colour is using that to its advantage. Punky Colour plans to introduce new products, such as a 3-in-1 coloring shampoo, to connect with young consumers in China who experiment with DIY hair dyes as a way of self-expression.
French Bull, a New York-based lifestyle brand, plans to highlight vibrant and vivid products as well but in the form of assorted plate collections, such as dinnerware sets.
Innovative Health Food & Beverage
Shivelight, a Montana based beverage brand, plans to bring drinking vinegar, or shrubs, to the market. Although Chinese vinegar drinks are traditional, Shivelight plans to add new flavors such as huckleberry to Flathead cherry.
Harmony Proteins wants to introduce consumers to its alternative super-foods that contain Asian flavors.