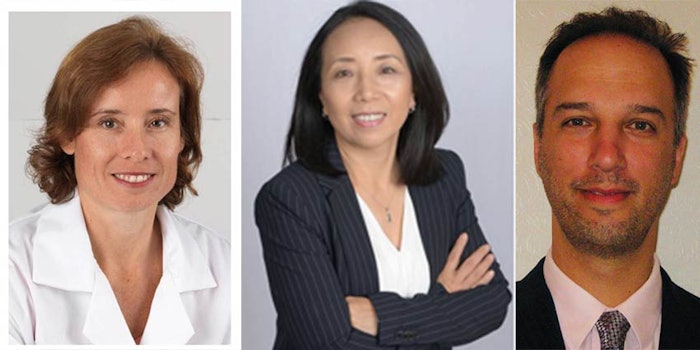 COVID-19 has shaken up consumer shopping patterns and preferences, from at-home hair coloring to a boom in self-care purchases.
In addition to the rapid rise in e-commerce sales, brands are having to rethink product development, adoption of technologies, distribution and supply chains, collaborative practices and every other element of the beauty innovation process.
During Beauty Accelerate Virtual, experts will gather to discuss how brands are rethinking every element of their processes, procedures and mindsets. Experts will include Peter Tsolis, executive director for Clinique Skincare/Estée Lauder; Jennifer Marsh, Ph.D., research fellow Procter & Gamble, USA; Dr. Shimei Fan, SVP - Americas Innovation Center, Shiseido, USA; and James P. Ebel, Ph.D., vice president, R&D, head of global product development, Mary Kay Inc.
Attendees will come away with insights into the "new normal."
More about our speakers:
Peter Tsolis has held various positions at the Estée Lauder Companies, including with La Mer, Clinique and Estée Lauder. He is currently the Executive Director for Clinique Skincare and leads sub-category development for the corporate skin care department. He sits on the Executive Board of the IFSCC.
Jennifer Marsh, Ph.D., has worked with P&G for 17+ years in consumer research and product and technology development. She has studied bleach and oxidative chemistry for hair color technologies, as well as the hair color chemistry behind the 2008 launch of Nice N' Easy Perfect 10. This work earned recognition from the Society of Cosmetics Chemists.
Shimei Fan has held research and innovation roles for Unilever's personal care business, as well as roles at Johnson & Johnson (wound care and hair care), Beiersdorf (Nivea) and, most recently, Shiseido AIC. Today, Fan works in color cosmetics and skin care, serving such brands as Drunk Elephant, NARS, Laura Mercier, bareMinerals, Buxom and Tory Burch.
James Ebel, Ph.D.'s responsibilities for product development include formulation, R&D compliance, design and engineering; packaging engineering; process development and commercialization; and analytical and microbiology at Mary Kay Inc. He has 25 years of experience, previously holding R&D executive manager, scientist, and engineer roles at P&G and Pfizer Inc.