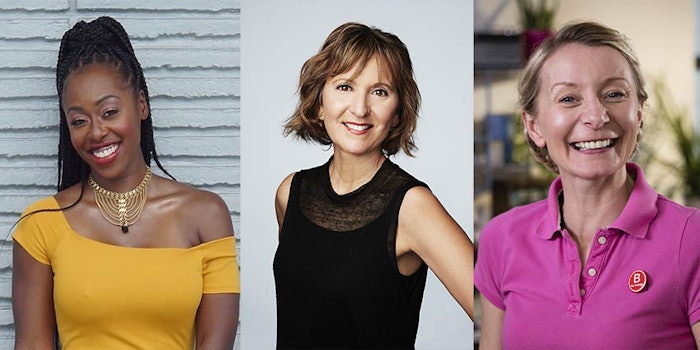 Ethics-minded consumers have increasingly spurred a rethink of the way brands operate, source and share across the entire value chain. Indeed, value-led brands mean more than ever as sustainability, social justice and the impacts of the COVID-19 pandemic converge to reshape business and societies.
During Beauty Accelerate Virtual, a panel of beauty industry leaders will address the impacts of the tumultuous year on their brands as well as their long-term strategies. In addition, they will offer insights into the enduring value of socially responsible beauty brands.
More on our speakers:
Mike Indursky founded Hear Me Raw based on his knowledge of the beauty industry and passion for sustainability. He has served as President of Bliss World, LLC, the leading global spa skin care brand, and CMO of Burt's Bees, where he helped lead the growth of this small but special brand.
Yve-Car Momperousse co-founded Kreyol Essence, an agribusiness that creates natural and ethical personal care products from Haiti, featuring ingredients such as black castor oil and vetiver. The brand connects its sales to economic development and improving the environment in Haiti. To date, the company has created jobs for more than 300 farmers and women.
Karen S. Behnke founded Juice Beauty after a career in health and wellness. The brand is committed to organic ingredients and sustainable living to protect humans, animals and the planet. Its vegan, cruelty-free products retail at 1,200 Ulta stores, as well as Sephora Canada and others. Behnke was among Goldman Sachs' 100 Most Innovative Entrepreneurs in 2018 and 2019.
Dr. Christine Martey‐Ochola, co-founder and CEO Nuele Hair LLC, is a chemist with a deep love for research, product development, female enterprise development, and agriculture. This collective passion drove her and cofounder Anne Cheatham, to provide clean and healthy solutions for women seeking improved hair health and manageability.
Jo Chidley is a chemist and founder of Beauty Kitchen, a company on a mission to create the most sustainable beauty products in the world. Widelyregarded as one of the pioneers of sustainable beauty, Chidley is driving the beauty industry forward with better practice approaches for product efficacy, packaging sustainability and much more.