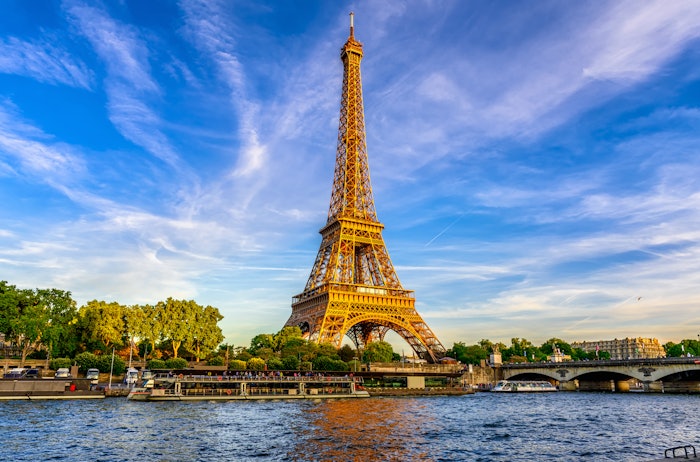 in-cosmetics Global is returning April 5-7, 2022 in Paris for its first physical European event in three years. 
Previously: Beauty Accelerate Returns to NYC in 2022
The show will feature a new hybrid format with the exhibition at the Paris Expo Porte de Versailles from April 5-7, with a virtual follow-up event scheduled to run from April 11-22. 
At the show, the Innovation Zone will profile raw materials that have hit the market within the last six months. The zone will highlight a variety of materials available to give new finished products an innovative edge.
The in-cosmetics Sensory Bar will feature experiences such as evocative fragrances, opulent flavors or transforming textures.
The Make-Up Bar will offer inspiration for the next generation of color cosmetics, showcasing the innovative pigments and technologies available to enhance product shades and hues.
The Sustainability Corner will promote the latest sustainable raw materials, and advancements helping cosmetic and personal care brands meet their sustainability goals.
Other zones on the show floor include the Fragrance Zone, which will welcome leading fragrance suppliers. 
The Lab Zone will offer attendees a first-hand look at the latest lab equipment trends. While the Testing and Regulation Zone, sponsored by PhD Trials, offers lab equipment specialists the chance to offer a deep dive into the latest trends from suppliers.
Industry experts will also help attendees navigate the event by topic in the dedicated R&D tours, while the all-new Indie Trail will provide on-site visitors with the details of exhibitors who supply ingredients and support a small production.
The in-cosmetics Global conference program will offer technical insights and market intelligence into the latest trends. 
in-cosmetics Global will host more than 400 leading personal care ingredient suppliers.
Click here to register. 
Roziana Zulkifli, event director, in-cosmetics Global, said, "After three years of virtual in-cosmetics events in Europe, we're excited to get back to Paris to reconnect the industry face-to-face. Over the past few years, we've witnessed a growing appetite for in-person networking and collaboration. It's why this year, our emphasis is firmly on providing a safe and secure environment for the industry to do business.  This includes three days of busy in-person sourcing and networking, and for the first time in the show's history, a follow-up virtual event that will extend the opportunities to collaborate and learn. We are counting down the days, looking forward to a triumphant return to Paris and excited to welcome the industry as they join us."