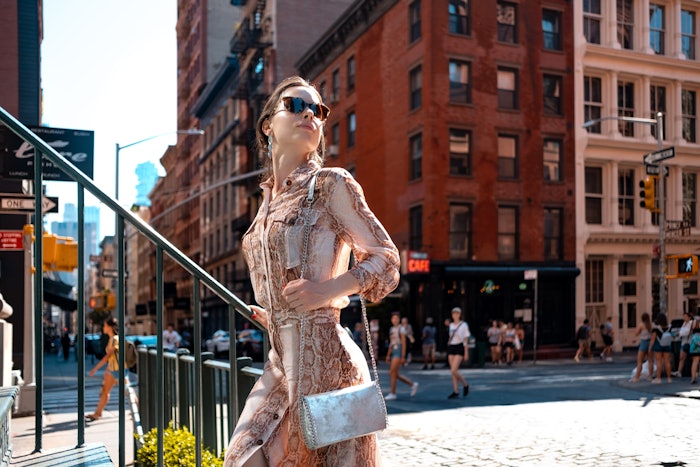 Beauty Accelerate will return to a live stage in New York September 28-29, 2022, delivering timely thought leadership, education and data from newsmaking leaders in marketing and brand leadership, R&D, market analytics, retail, ingredients and packaging, and much more. 
>>>Pre-register now to be the first to receive speaker announcements, special registration rates and other event news.<<<
This year's event will focus on thoughtful innovation for brands of every scale, driven by sustainability, inclusivity and personalization, value, wellness, ethics, supply chain optimization, and more.
Furthermore, Beauty Accelerate will connect the dots between R&D and marketing to offer a comprehensive, end-to-end view into the implications for the industry:
September 28: On-trend Beauty R&D Briefings—Where innovation is going next.
September 29: Brand Leadership & Market Data Briefings—The insights and strategies driving mindful growth.
Special Features
New this year, Beauty Accelerate will feature:
Innovator Talks: Short-form presentations highlighting the latest tend-based concept products, ingredients, packaging, technologies and services, for R&D, marketing and retail success.
C&T Allē Awards Reception & Dinner: A celebration of ingenuity in cosmetics and personal care R&D—from ingredient creators/suppliers and finished product manufacturers, as well as test method/tool engineers and designers, and digital tech developers.
Ocean Foundation Partnership: Since September of 2021, Beauty Accelerate has  partnered with The Ocean Foundation's "Redesigning Plastics Initiative" and will continue to do so by donating a portion of Beauty Accelerate 2022 registration revenue to support the organization. To learn more, watch our interview with Jason Donofrio, external relations officer of the Ocean Foundation.
Returning this year are the Beauty Accelerate Expo Floor, featuring a tailored selection of innovations from the industry's leading suppliers and service providers, as well as the closing cocktail and networking event, providing multiple opportunities to forge new connections.
'Beauty Better'
Beauty Accelerate 2022 is built on the theme "Beauty Better," reflecting the industry's transformational moment.

Today, mindful and wellness-centric consumer values, paired with sustainable breakthroughs, clean and natural technical advancements, and disruptive retail and supply chain realities, have pushed the industry to an inflection point.
With shifts occurring at breakneck speed, R&D, marketing and management teams need the best data, insights, tools and partnerships to innovate and thrive. That's why Beauty Accelerate 2022 will assemble thought leaders at every point in the process, from ideation and development to consumer engagement and retail, to help brands thrive in the new normal. 
"Beauty is becoming more digital, more sustainable, more complex, more holistic, and, most of all, more competitive," says Jeb Gleason-Allured, content director of Global Cosmetic Industry magazine and co-program director of Beauty Accelerate. "To give R&D and brand innovators the tools they need to succeed in an increasingly complex market, Beauty Accelerate 2022 will connect the dots among emerging R&D advances, market and retail trends, and supply chain innovations through a series of newsmaker panels, data/analytics presentations, interactive educational talks and networking opportunities featuring some of the industry's leading lights. Attendees will come away with the tools and connections they need to take their brands to the next level."
"Cosmetic product development has become more deliberate," says Rachel Grabenhofer, managing scientific editor of Cosmetics & Toiletries and program co-director of Beauty Accelerate. "Technologies have evolved to support better-informed decisions throughout the process—from understanding the impact of ingredient sourcing and processing; and the user's interactions with products; to the final destination of packaging and products in the environment. Each step is a touchpoint to become more thoughtful and responsible—to make beauty better. We will explore these various facets at this year's Beauty Accelerate."