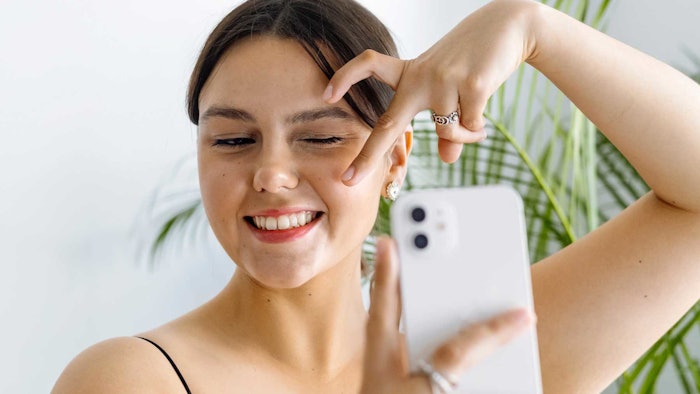 Gen Z is the obsession of many new and existing beauty brands in 2022. This cohort currently comprises 30% of the global population, 97% of which find shopping inspiration on social media.
The Gen Z consumer is also highly distinct from millennial counterparts. During Beauty Accelerate 2022, Olivia Stelmaszczyk, research analyst, Euromonitor, will explain how, with insights into Gen Z that beauty brands can leverage in future innovation and business planning.
Featured Expert: Olivia Stelmaszczyk, Euromonitor
Olivia Stelmaszczyk specializes in beauty and fashion. Based in Chicago, she helps clients make informed business decisions by providing insights on changes in consumer behavior, innovation, competitive landscapes and growth opportunities in the United States.
In addition to regularly contributing to Passport, Euromonitor's syndicated research offering, Olivia is utilizing her background in research and sociology to produce content for everchanging trends in the beauty and fashion space. Prior to joining Euromonitor, Olivia received her bachelor's degree from Northwestern University in Illinois.
Join us on Sept. 29, 2022, to gain her expert insights.
Making Beauty Better
Live in New York on Sept. 28 and 29, 2022, Beauty Accelerate will make "Beauty Better" with two days of inspiring expert-led discussions, market data briefings, cosmetic science presentations, interactive Q&As, an innovation exhibition and networking activities—including the all-new, co-located Cosmetics & Toiletries Allē Awards dinner.
Under this year's theme of "Beauty Better," topics will range from: tech x beauty to accelerate R&D, cosmetic regulations and the opportunities they present, sustainable and simplistic formulating, skin immunity, the skinification of hair and neuromarketing to engage consumers; to beauty growth opportunities from several newsmaker brands, market data and analysis from leading analysts, insights on gen Z consumers and more.