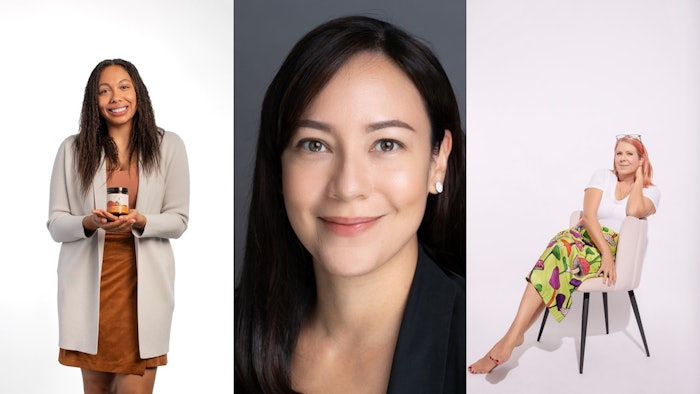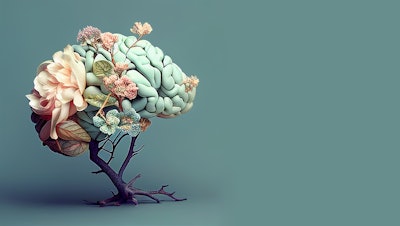 [UPDATE: ALL Beauty Accelerate SESSIONS NOW AVAILABLE ON-DEMAND] 
Content accessible to current and new registrants.

Beauty is increasingly about more than how you look. Today's shoppers are taking a more holistic approach to wellness, encompassing both mental well-being and aesthetics. 
Next month, the 4-day Beauty Accelerate Virtual will host "The Mind-beauty Connection," a panel featuring brands that take unique approaches toward addressing everything from general well-being and beauty to stress to mental focus and beyond.
Attendees will come away with new insights into innovation pathways to merge wellness and beauty concepts, from marketing to product development and beyond.
>>>REGISTRATION IS NOW OPEN FOR LIVE/ON-DEMAND ACCESS.<<<
This session will feature:
Nadine Joseph, Founder & CEO, Peak and Valley
Nicole Ostoya, Founder, Neon Hippie
Kylene Campos, Chief Marketing Officer, Tatcha
About Our Experts
Nadine Joseph is the founder and CEO of Peak and Valley, a mindful company that creates mushroom and herbal supplements for holistic wellness. Previously a neuroscience researcher, she now travels worldwide to mindfully source each ingredient from family owned organic and regenerative farms in India, Peru, South Africa, and more. Nadine is a wellness entrepreneur reinventing the way we think about stress. With Peak and Valley, she's bringing adaptogenic herbs and mushrooms that have been used in Traditional Chinese Medicine and Ayurvedic healing traditions (for centuries!) to the modern consumer. Her experience with a chronically elevated stress response led her to discover adaptogens, herbal allies that help balance the body's reaction to stress. Because she has a neuroscience research background, it was very important that the adaptogens used had very high standards for quality and efficacy. When she couldn't find products up to par, she founded Peak and Valley in 2019. Now, she travels worldwide to source the highest quality herbs from small-scale organic and regenerative farmers in India, Peru, South Africa, and more!
Kylene Campos is a seasoned business leader and purpose-driven brand builder with a passion for diversity and inclusion. She joined Tatcha as Chief Marketing Officer in December 2021, inspired by the brand's promise to bring radiance from skin to soul. Prior to Tatcha, Kylene served as Chief Marketing Officer for SK-II from 2016 to 2019 and led P&G's Japan and Korea Hair Care business from 2019 to 2021. Kylene spent over 20 years with Procter & Gamble, across a range of beauty brands from SK-II, Pantene, H&S, Herbal Essences, Hair Recipe and Olay. During her time in P&G, she not only accelerated growth and profitability across these brands, but also transformed brand building, and re-focused on purpose by using the brand's voice as a force for growth. Her passion for diversity and inclusion, also led Kylene to be one of the driving forces for P&G's #WeSeeEqual initiative in Asia, the Middle East, and Africa, with a vision to create a more gender-equal word inside of P&G and out. Kylene believes in the power of business building through brand building, marrying creativity, innovation, and rigorous operational discipline to bring about business transformation and organizational growth.
An unusual blend of left and right brained creativity, Nicole Ostoya, Founder of Neon Hippie, has built brands from the ground up, drawing from her experience sitting on both sides of the retail table. After nearly two decades holding corporate leadership positions at Nordstrom including West Coast Merchandise Manager, Nicole was tapped by LVMH to help expand distribution channels for Benefit Cosmetics, where she facilitated a lucrative partnership with QVC. Over the next decade, Nicole parlayed her entrepreneurial vision and business acumen into creating several beauty and lifestyle companies including Gold Grenade, The Cocktail Lab, and her current development firm Artcrime agency. With over 35 years in the beauty business Nicole has harnessed storytelling through creative content and has the 360° expertise to take concepts from idea to launch. Since then, Nicole has created and developed products for brands and celebrities including Toni Braxton, Jane Fonda, August Alsina, a Demi Lovato collaboration, Barry's, Invicta and The New Black to name a few. She has cultivated relationships with leading national retailers including Sephora, Ulta, HSN, QVC, Nordstrom, Zulily, CVS and more.