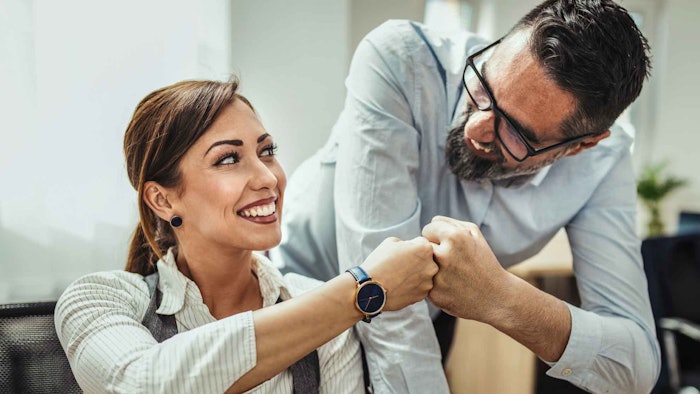 While the final deadline isn't until September, submit your entry(ies) to the Cosmetics & Toiletries (C&T) Allē Awards before Aug. 24, 2023, to be included (with your permission) for free in the awards "sneak peek" in the Cosmetics & Toiletries (C&T) Nov./Dec. issue. The feature will highlight your company name, submission title and a brief description just for participating! 
The C&T Allē Awards, presented by the magazine and parent company Allured Business Media, bring behind-the-scenes ingenuity in cosmetics and personal care R&D into the spotlight. The Allēs honor the scientific discipline, formulating skills, resourcefulness and creativity of innovators across the cosmetics R&D process — from active and base ingredients, chassis/blends and finished formulas (indie, mass and prestige), to testing methods and tools, commercial devices and digital technologies (B2C and B2B).
See the awards page for additional information.
Judging and Eligibility
Entries will be rated by our esteemed panel of judges based on parameters including: novelty, utility, multifunctionality, sustainability, safety/stability/proof of efficacy, significance and more. Eligible entries must have been launched between June 1, 2022, and Oct. 31, 2023. (You can submit ahead of your launch). The paid submission fee ($425) and supporting documentation are required for each entry. Note that an additional licensing fee applies for using the finalist and winner logos. 
3 Great Reasons to Enter
Whether you win, place or show, entering the awards:
Puts your innovation in front of industry experts, who spend time reviewing your innovation and provide you with (anonymous) feedback;
Displays your technical prowess and expertise via the data submitted in support of your entry; and
Raises the bar on beauty innovation. Of course, winning also gives you bragging rights in front of your peers.
Finalist Announcement and Celebration Dinner
Finalists for the 2024 C&T Allē Awards will be announced by Nov. 1, 2023. The winners will be revealed during an exclusive "red carpet"-style dinner celebrating both the winners and finalists. The dinner will once again be co-located with our Beauty Accelerate event, to be held from March 6-7, 2024, at the Millennium Biltmore in Los Angeles. The awards dinner will take place the evening of March 6, 2024, also at the Millennium Biltmore, L.A.
We hope you'll join us.