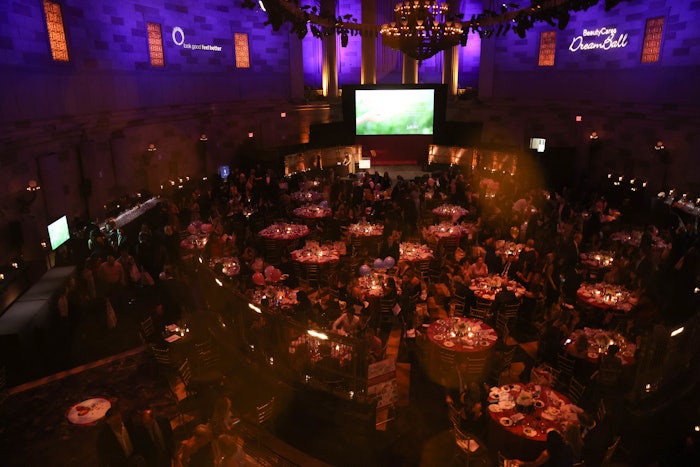 Look Good Feel Better raised nearly $1.2 million during its annual BeautyCares DreamBall Gala on October 11, 2023 at Gotham Hall in New York City.
This year's program honored the following leaders and legends in the beauty and personal care industries:
Debi Chirichella, senior vice president, Hearst & President, Hearst Magazines (Media Champion Award)
Kristen Dahlgren, NBC News correspondent and breast cancer survivor (Survivor Award)
R. Alexandra Keith, CEO, P&G Beauty (Corporate Champion Award)
Melis Del Rey, Amazon GM of U.S. stores for beauty, baby & beauty technology (Retail Champion Award)
George Schaeffer, philanthropist, CEO of Aloxxi and OPI Founder (Legacy Award)
The annual fundraising Gala supports the Look Good Feel Better program, which provides free workshops to help people in cancer treatment and recovery address the physical and appearance related side-effects that often accompany their treatment.
Radio personality Shelley Wade hosted the event and guests experienced a musical performance by Ryan Shaw.
Louanne Roark, executive director of the Look Good Feel Better Foundation, said, "While our program curriculum and delivery models have evolved over the past 30 years, one thing remains true—the process of reclaiming one's personal identity during cancer treatment will always be a powerful and beautiful statement. We know that seeing a vibrant, confident face looking back in the mirror can be life affirming and life changing for people in cancer treatment and recovery. With the support of our corporate partners and professional beauty volunteers, we are restoring hope for a better tomorrow."