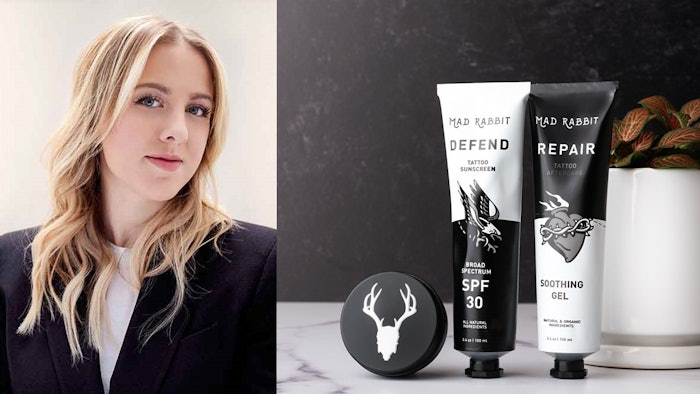 [UPDATE: ALL Beauty Accelerate SESSIONS NOW AVAILABLE ON-DEMAND] 
Content accessible to current and new registrants.
Beauty funding and M&A have declined year-over-year amid economic concerns, slowing the funding of emerging beauty endeavors. Take the founding of Beach House Ventures for example. The company was recently launched with the sole purpose to "address the general decline in beauty fundraising in recent quarters, related to everything from interest rate hikes to recessionary fears."
Still, amid the slump, a number of high-performance brands are attracting investor buy-in. How?
Next month, during the 4-day Beauty Accelerate Virtual, OurX CEO Meg Maupin and Oliver Zak, cofounder, Mad Rabbit, will share intel in the session, "Investment-worthy Beauty," describing what's making investors optimistic and keys to brand success; from distribution to product innovation to marketing and consumer engagement and beyond.
Attendees will come away with new insights to fuel business planning, marketing and product development.
>>>REGISTRATION IS NOW OPEN FOR LIVE/ON-DEMAND ACCESS.<<<
About Our Experts
Oliver Zak cofounded Mad Rabbit in 2019 to reinvent the tattoo aftercare and tattoo skin care space. Per the brand: "Mad Rabbit's 'no nonsense' approach values clean ingredients so consumers don't have to worry about unnecessary toxins and ingredients found in traditional tattoo skin care products, which often fail to deliver. Our focus encompasses a full cycle tattoo skin care routine from preventative and post aftercare to daily tattoo skin care solutions."


Meghan Maupin is an accomplished executive and innovator in the beauty industry, with an expertise in designing custom products and experiences that leverage advanced machine learning and consumer-driven feedback loops. She has dedicated her career to making inclusive, sustainable and better-for-you products.

In 2019, she co-founded Atolla, a revolutionary custom skin health brand that combines patented technology, effective ingredient combinations and virtual expert consults to make a skin care system that takes the guesswork out of your daily routine. In 2021, Function of Beauty, the world leader in customizable hair, skin and body care products, acquired Atolla.

Meg joined the Function of Beauty leadership team to head Global Marketing, overseeing product innovation, brand marketing and digital strategy across DTC and Retail channels. Passionate about evolving the beauty industry toward a more inclusive and data-driven future, Meg has recently joined consumer technology brand OurX as Chief Executive Officer.