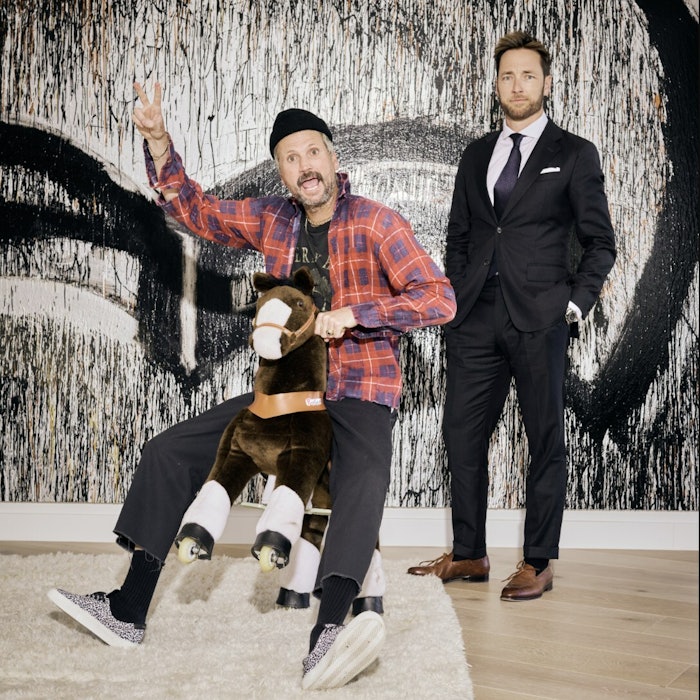 Ryan Murray
Beach House Group, the firm behind Pattern, Florence by Mills and Moon, is launching Beach House Ventures (BVH), which offers emerging brands funding, brand-building expertise, retailer relationships and a shared service platform. The goal, according to the company, is to address the general decline in beauty fundraising in recent quarters, related to everything from interest rate hikes to recessionary fears. 
The program is designed to build on Beach House's incubator and launchpad for funding, optimizing, and scaling brands, led by entrepreneurs Shaun Neff and PJ Brice. Partnerships are envisioned to last from building and scaling to eventual exit.
BHV is reportedly already in discussions with brands in the clinical skin care, unique cosmetics and sunless tanning sectors, and is working on a fragrance project with no ties to any celebrity names.
The group is seeking brands with:
Visionary founders with a story to tell
Community engagement
Innovative, differentiated products
Its existing projects are set to drive Beach House Group's annual revenue past $250 million, according to the company.
"Like me, Beach House Ventures is not your traditional venture group," said co-founder Shaun Neff. "We know what it's like to be entrepreneurs, we understand the hustle and the struggles. We are in the rare position to give visionary founders a once in a lifetime opportunity to scale a global business. With our experience and our solid network, from retailers to talent, we are super excited to be the rocket fuel behind the founder."
"We've harnessed our individual and shared experience to start Beach House Ventures, and now we're ready to find and work with the next generation of entrepreneurs to take their business to the next level," said co-founder PJ Brice.