Hallstar
7879 Lemont Avenue
Suite 1620
Darien, IL 60561
USA
Hallstar Beauty is a leading provider of specialty chemistry solutions for skin care, sun care, color cosmetics, hair care, lip care and toiletries. A division of Chicago-based Hallstar, its global capabilities in product development, sales and manufacturing boast operations in the United States, Italy, France, China and Brazil.
Hallstar Beauty's expertise in photoprotection science, oil-extracted, 100% vegetal eco-actives innovation, and functional naturals differentiates its products, especially in light of increased demand for clean, multifunctional ingredients.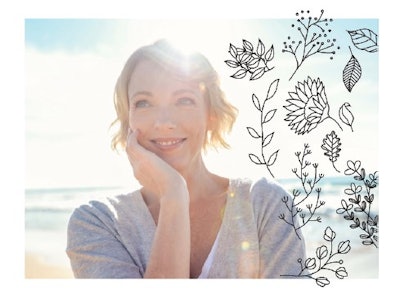 Functional Naturals
Hallstar's portfolio of functional naturals applies advanced technology to naturally-derived ingredients like fruits, nuts and seeds. The fatty acid composition of these functional naturals closely matches that of human skin, allowing for light, nourishing ingredients with exceptional sensoriality. Resulting products – including biomimetic, liquid crystal-generating emulsifiers, water-soluble emollients, dermollients, surfactants and stabilizing agents – can support both natural and functional claims, with benefits backed by rigorous clinical tests.
Active Naturals
Hallstar Beauty's oil-based, 100% natural active ingredients have scientifically proven efficacy made possible by a patented, green Oléo-éco-extraction process. Through this technology, ingredients of high purity and yield are produced without the use of organic solvents and other pollutants, in a way that is ecologically sustainable. When extracted effectively, these naturals are safe and sustainable proxies for comparable synthetic ingredients.
Sun Care Solutions
As the market moves towards broader and higher sun protection and the popularity of mineral UV filters increases, Hallstar Beauty helps manufacturers develop globally acceptable sun protection products that fit within regional limitations on allowable ingredients, levels and combinations. To ensure that sun protection remains reliably effective, Hallstar Beauty's scientifically-designed photostabilizers support existing ingredients such as cosmetic actives and UV filters, as well as endogenous chromophores in human skin.
Specialty Butters and Oils
Obtained through a patented cold extraction process, Hallstar Beauty's premium, naturally derived butters and exotic oils maintain the original properties of the raw materials from which they are derived — including antioxidant benefits and natural fragrances – and contribute outstanding aesthetics and spreadability to final products. A select group of Hallstar's butters and oils even offer a range of functional benefits including moisturizing, anti-aging, protective, anti-inflammatory, soothing, calming and more.
Personal Care Ingredients
Hallstar Beauty's portfolio includes a collection of high-performing esters, ethoxylates, metallic stearates and oleochemicals that are 100% RSPO mass balance-certified; many are also ISO 16128 derived natural ingredient-compliant. In addition to hundreds of ready-made formulations, our experienced research and development team can work closely with you to develop innovative, custom solutions for your specific need.
Key Hallstar Beauty Personnel
John J. Paro, Chairman and CEO, The Hallstar Company
Germano Sampaio Coelho, President
Harold J. Bryant, PhD, Global Vice President of R&D
Kristie Ford, Director, Strategic Marketing
Eileen Zhang, General Manager, APAC
Jacques Delafosse, General Manager, EMEA
Leonardo Sabedot, General Manager, Latin America
Chris Nyrady, NA Sales Director
Geographic sales distribution:
Worldwide
Cosmetics/Personal Care Ingredient Supplier
Cosmetic Ingredients

(Color Cosmetics, Fragrance, Hair Care, Ingredient Function, Oral Care and more)

Cosmetic & Personal Care Formulas

(AP/Deodorant Formula, Anti-aging/Face Formula, Bath/Shower Formula, Color Cosmetics Formula, Hair Care Formula and more)