Mibelle AG Biochemistry
Bolimattstrasse 1 5033 Buchs
Buchs CH-5033
Switzerland
Company Description
Designing ideas for added value – since over 30 years
In the fast moving cosmetic industry, innovation is the most important factor as it enables us to deliver new claims, new efficacy tests, new applications, new biochemical findings, as well as new marketing and communication tools to effectively differentiate products. At Mibelle Biochemistry, our mission is to design the most innovative actives for our customers.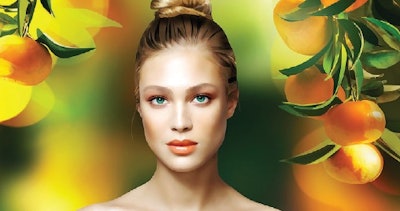 Inspired by nature – realized by science
Our scientists transform naturally derived plant compounds into truly functional bioactive cosmetic ingredients. Our R&D team makes use of state-of-the-art encapsulation technologies that will guarantee optimum bioavailability and thus ensure the maximum effectiveness of the active ingredients sourced.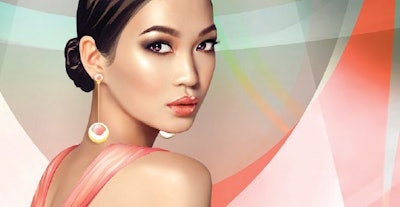 Full service – maximum impact
All of our actives are supported by a biochemical concept, clinical studies – in vitro and in vivo – and considerable marketing documentation, which includes convincing selling tools, formulation guidelines and advantageous claim substantiation.
Latest Product Launches
CALMandrin™ is our sustainable solution for combatting inflammaging by notably improving the signs of aging, as well as soothing reddened and inflamed skin. In addition to its calming effect on irritated skin, it also markedly increases the firmness and density of the skin. CALMandrin™ is sustainably obtained by upcycling the peel paste from unique organic Chios mandarins. It is COSMOS approved and NATRUE approved.
NovoRetin™ is based on mastic, an aromatic resin that comes from a tree which exclusively grows on the Greek island of Chios. NovoRetin™ serves as an ideal plant-based retinol alternative, providing both strong anti-aging effects and exceptional benefits for acne-prone skin. NovoRetin™ is COSMOS and NATRUE approved.
Major Products
Plant stem cell range
PhytoCellTec™ Malus Domestica – apple stem cells for skin stem cell protection
PhytoCellTec™ Alp Rose - charges skin stem cell resistance
PhytoCellTec™ Solar Vitis - protects epidermal stem cells against UV damage
PhytoCellTec™ nunatak® - Secrets of beauty from the ice age
PhytoCellTec™ Argan - redensifies skin by stem cell activation
PhytoCellTec™ Symphytum - improving skin renewal during the aging process
PhytoCellTec™ Goji - activates stem cells for a V-shaped face and a lifted breast
Snow Algae Powder – an anti-aging treatment that is based on calorie restriction, a hot topic in life science. Calorie restriction has been shown to improve both the healthspan and lifespan of individuals. Snow Algae Powder rejuvenates and protects skin at cellular level and safeguards skin's youthfulness.
AnaGain™ – Based on organic pea sprouts AnaGain™ stimulates specific signal molecules in the dermal papilla required to reactivate hair growth. Thanks to its composition, AnaGain™ successfully offers a sustainable approach to fight hair loss.