C.W. Brabender Instruments, Inc.
50 E. Wesley Street
South Hackensack, NJ 07606
United States

Founded in 1923 by Carl Wilhelm Brabender, C.W. Brabender® Instruments, Inc. along with Brabender® GmbH & Co. KG are the leading companies for the development, manufacture and distribution of instruments & equipment for testing material quality & physical characteristics in all fields of research, development & industrial production in the chemical & food industries all over the world. Brabender stands for quality. We do our utmost to keep that standard. Our customers can trust on that. As a technological market leader for laboratory equipment of exceptional quality in the food processing and chemicals industry, we come up with optimal solutions for all of our clients' needs — flexible, professional solutions that require the full spectrum of our expertise.
Our Instruments
From single and twin screw extruders to drive units and viscometers, Brabender makes the instrument you need to complete your lab. Here are just a few of our laboratory solutions:
Drive Units
Metastation 4E
Prep-Center
ATR Plasti-Corder
Intelli-Torque Plasti-Corder Torque Rheometer
Extrusion
Single Screw Extruders
Twin Screw Extruders
Conical Twin Screw Extruder
Twin Screw Extruder 20/40 Attachment
Twin Screw Extruder 20/40 Stand alone
Mini-Compounder KETSE 12/36
Dies
Rheometric Capilary Die
Flex-Lip Die
Rod Die
Multi-Strand Die
Quality In-Line
Convey, cool, pelletize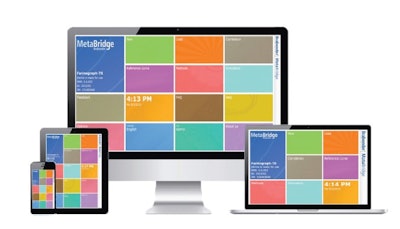 Conveyor Belt
Aqua Through
Pelletizer
Mixers
Three Piece Mixer
Type Six Mixer
Half Size Mixer
Prep-Mixer
Planetary Mixer
Absorptometer Mixer
Miscellaneous
Prep-Mill
Visco-Corder VC-E
Absorptometer "C"
Elatest
Moisture Tester MT-CA
Filtratest
Software, Updates and Calibration
MetaBridge
MetaBridge Controller
Brabender Calibration Kit