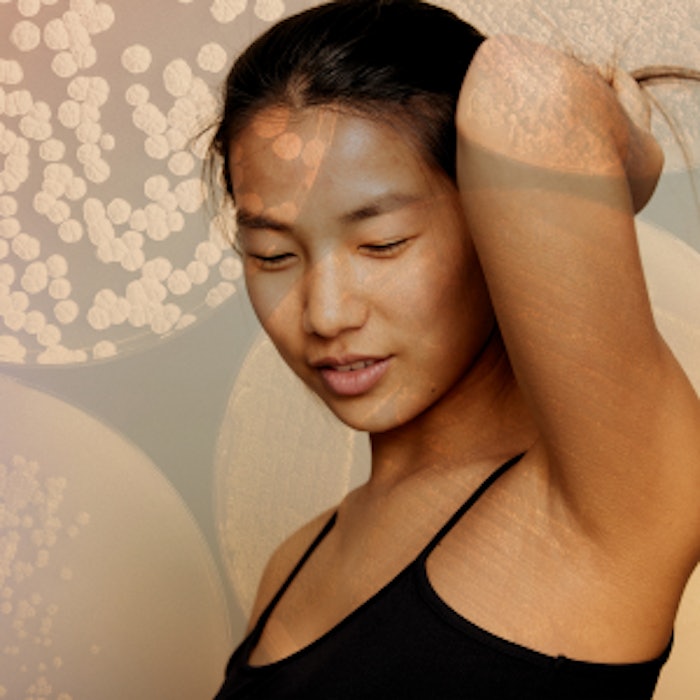 Transform underarm care with the ScentARC™ prebiotic from Arcaea. ScentARC™ is a prebiotic nutrient blend designed to biologically shift scent in a natural and precise manner without masking smells, killing microbes or blocking sweat.
ScentARC™ was designed by leveraging the latest advances in biotechnology and bioinformatics, resulting in a precisely engineered material that can be used as a stand-alone deodorant active. Consumer studies have shown ScentARC™ deodorant formulations provide outstanding performance, with the majority of panelists reporting effectiveness in eliminating malodor, willingness to purchase and an enjoyable user experience.
More than 130 years ago, the first deodorants used antimicrobials to combat underarm odor. Today's deodorants utilize ingredients like baking soda, magnesium hydroxide, bactericides and fragrances. While they vary in effectiveness and often need to be combined, some can cause irritation, impacting the consumer experience.
The consumer is ready for innovative and effective natural deodorant solutions that address the overall skin health of the underarm area. ScentARC™ prebiotic is the new, enabling technology for deodorant brands to capture this opportunity.
For more information, visit www.arcaea.com/ingredients or visit Arcaea at its CASCC Supplier's Day booth, #755.