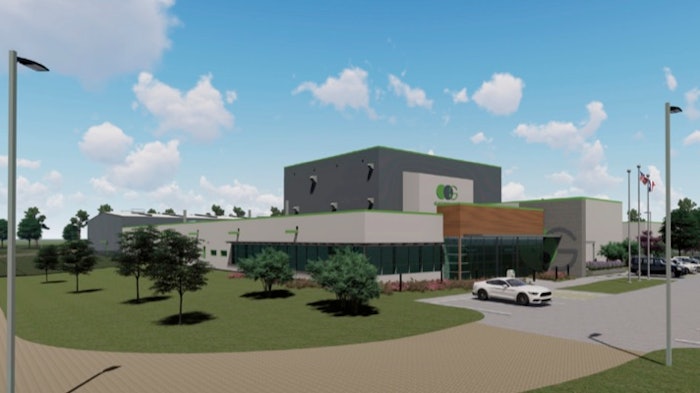 Gattefossé has announced the groundbreaking on its first North American manufacturing facility in Lufkin city, Texas. The facility will manufacture lipid-based specialty ingredients for the personal care and pharmaceutical industries. Operations at the plant are expected to begin in 2024.
Related: Siltech's Ontario-based Plant to Open Early 2024
The U.S. production site will primarily service its regional business. The plant will be LEED (Leadership in Energy and Environmental Design) certified, indicating it will produce fewer carbon emissions and assist in the preservation and conservation of resources and prioritization of sustainable practices.
Gattefossé currently operates two production lines in Singapore and Spain along with the main production site located in Lyon, France. The Texas facility will progress the company's international reach, increase global production capacity and manage ecological impact by reducing delivery distance and implementing advanced eco-friendly design methods.
Eduardo De Purgly Gattefossé, Group CEO, said, "Building a new production site in North America is another step forward in the international reach of Gattefossé. This major investment of 50+ million dollars is the most important project that the Group ever led in its history. This move is in line with our evolution from a medium-sized company to a global industrial group established in its major markets."
Eric Brun, president and CEO of Gattefossé USA and Canada, said, "The presence of Gattefossé in North America started with the creation of Gattefosse USA in 1982. Since then, the organization has strongly grown. A significant milestone was the opening of the Technical Center of Excellence in 2017 in Paramus, NJ. The building of a brand-new manufacturing unit in Lufkin, TX is a milestone in line with our strategy to better penetrate North America, leading market for the pharmaceuticals and personal care industries. It will improve customer intimacy while contributing to the local economy thanks to the creation of new jobs. Moreover, it will satisfy our customers' demand for the Made in the USA label."