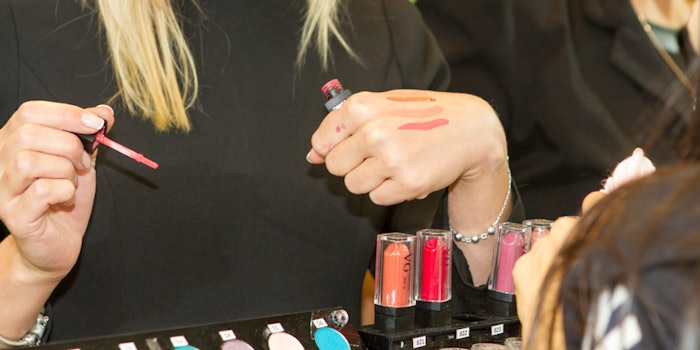 Today's cosmetic development is running at warp speed. Labs and marketing teams are bombarded with multiple messages, not only about technology and new ingredients, but also about lifestyle trends, cross-industry technologies, global media and consumer buying habits. As a result, ingredient suppliers are finding that the window of time to capture the attention of their target audience is shrinking, even as competition grows.
There is a solution to this industry hyperactivity: prototype formulas.
The Power of Starter Formulas
Prototype formulas, often called "starter formulas," feature ingredients or technologies and can help product developers reach clearer and quicker concept and technology decisions that benefit them and their supplier partners. These formulas highlight the materials' features in real-time, giving marketing and R&D teams an immediate sense of the formula experience, performance, and visual and textural identification. It also allows customers to walk away with a starting point from which to move the concept into the product development stage.
In addition, suppliers can reinforce their pitches and samples with reference literature that allows the client to dive more deeply into the benefits of suppliers' materials on their own time.
The Path to Purchase
Here's a scenario: A shopper in a store will examine an item of interest. They may ask questions about the product, but subconsciously become more engaged with the item if they sample it/try it out. This engagement moves the shopper to the next step of exploration or purchase. The same process occurs between suppliers and their clients. 
According to HubSpot Researcha, a third of buyers want the opportunity to see a product in action very early on. The data showed that, while 58% of buyers surveyed wanted to discuss pricing in a first sales call, nearly as many (54%) wanted to see a product in a demo. This shows that buyers want a very tangible understanding of what they're potentially buying, and they want it right away. 
Beauty and personal care brands already know that sampling works. Euromonitor research has confirmedb that brands statistically sell more product through sampling. The firm's data showed that free samples influenced about 40% of fragrance purchases, more than 30% of color cosmetics and skin care sales, and more than 25% of hair care buys. It's time for suppliers to take advantage of the same dynamics.
Changing the Conversation
When clients stop by supplier exhibits, suppliers often ask "what are you working on?" or "are you looking for something specific?" There are several reasons the target audience often doesn't have an answer:
Confidentiality.
The product concept hasn't been fleshed out yet, so the target client is still looking for inspiration.
The target client is still in the information gathering stage. Technologies and ingredients are sometimes amassed in an in-house library and reviewed with the internal teams so that there is a quick source for reference when the appropriate concept comes to light. 
If a potential client stops by a booth, the supplier should be aware that they've likely stopped by for a reason. The supplier should allow them the space to explore, versus trying to close a sale on the spot by asking closed-ended questions. The focus should remain on developing the relationship further, preferably by offering demo formulas. 
What Clients Do With Starter Formulas
Sample formulas are often shared amongst clients' internal teams. Marketing and product developers share textures with R&D teams, and R&D teams share their discoveries with the product development groups.
Having a sample in hand can support the exchange of information and create a more positive experience with the supplier simply because the referral came from a trusted source.
            In fact, the HubSpot Research data cited earlier found:
84% of buyers now kick off their buying process with a referral
90% of buying decisions are made with peer recommendations
92% of buyers trust referrals from people they know
How to Build a Starter Formula Sampling Program
Once your company is ready to move forward with sampling starter formulas, they must create a plan of action. It does not have to be complicated if suppliers follow these steps:
Create a simple checklist of step-by-step developmental procedures for your sampling campaign.
Test the process. Each technology does not need to be sampled in a formula. Feature one or two technologies in an aesthetically pleasing starter formula, and include fragrance or a masking agent and color to enhance the formula's aesthetic appeal.
Engage internal sales and technical teams on sampling processes so that everyone is on the same page.
Create a follow up plan with potential clients that received your sample.
Have fun with creative marketing ideas on what sets your technology apart from the other competitors.
Cherie Buziak is the owner of product development firm BeautyEdge LLC (www.beautyedgeinc.com). She can be reached at [email protected].
Footnotes 
aMimi An, "Buyers Speak Out: How Sales Needs To Evolve," February 26,2016; https://research.hubspot.com/reports/buyers-speak-out-how-sales-needs-to-evolve
bNicole Tyrimou, "Sampling in Beauty: How Sampling Became Profitable," April 21, 2015; http://blog.euromonitor.com/2015/04/sampling-in-beauty-how-sampling-became-profitable.html