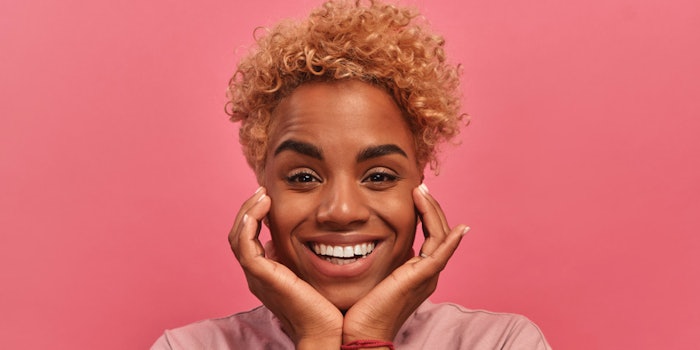 Further reading: Beauty Ingredient Trends, Part 2 (April 2021)
Beauty innovation in 2021 and beyond is being driven by consumer attitudes toward "clean" formulations, sustainability, functionality/efficacy and product experience. Here, in the first part of our ongoing ingredient series, we round up some new and notable launches that point to larger trends in the industry.
Featured in this article…
• Colonial Chemical
• Inolex
• P2
• Praan Naturals
• Sandream Impact
• schülke
• Shin-Etsu Silicones of America
• Stephenson
Solid Beauty
Solid, waterless formats for all manner of beauty categories have been come darlings of the clean and sustainable movement. Suppliers are stepping up to meet the demand.
For instance, Stephenson has launched its first solid conditioning bar. The base is the latest addition to Stephenson's Melt and Pour range, designed to bypass the need for plastic containers and reduce the use of water during hair washing. The formulation, which can be tailored using additives, includes natural ingredients such as: behentrimonium chloride, a cationic surfactant to help condition the hair; shea butter and coconut oil, which provide hydration; and hydrogenated ethylhexyl olivate, a natural emollient within the base.
Stephenson's paraben-, preservative- and PEG-free Melt and Pour range has been expanded to include more than 30 products ranging from Crystal Donkey Milk to Crystal Hemp and more.
Sustainable Rosewood Oil
Focusing on supply chain integrity, Praan Naturals has added rosewood essential oil (INCI: Aniba rosaeodora (rosewood) oil) to its range of more than 500 certified organic and conventional natural ingredients for personal care product development. The oil is legally imported (CITES permit acquired) and primarily comprises linalool, a monoterpenol ideal for formulations intended to support physical wellness and emotional balance.
For the full article, check out Global Cosmetic Industry's March 2021 digital magazine.