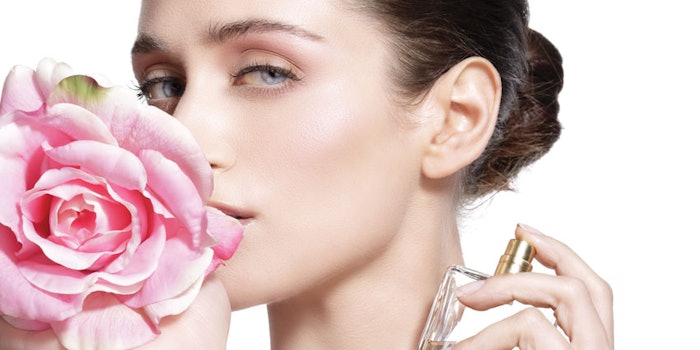 Throughout the pandemic, consumers have turned to sources of comfort, including activities and products that boost their moods. The fragrance industry has proven to do just that. With various scents that provoke happiness and relaxation, consumers are actively seeking new fragrances. We reached out to industry insiders to learn exactly what consumers are looking for in their fragrance products and the new ingredients and technologies that reflect those demands.
1. Mood-boosting aromas
Cindy Yu, fragrance marketing manager, Orchidia Fragrances, says, "More than ever, fragrance plays a vital role in emotional wellness and is a key to standing out in the beauty and personal care marketplace. Disruption in our everyday lives has accelerated the appreciation of fragrances and prompted consumers to create at-home-spa experiences to aid in relaxation and stress relief. Scent creations that elevate and boost mood are popular as there is a strong link between fragrance and wellness."
Orchidia Fragrance's Jasmine Delight aroma features notes of delicate rose and rare tropical blooms splashed with hints of cool coconut water and musk that are said to evoke the sensory experience of a beachside gateway, according to Yu.
In addition, the company's Moroccan Mint aroma is infused with eucalyptus, rosemary and cedar leaf that add a calm herbal effect to mint and green tea, softened by a layer of musk.
For the full article, check out Global Cosmetic Industry's May 2021 digital magazine.