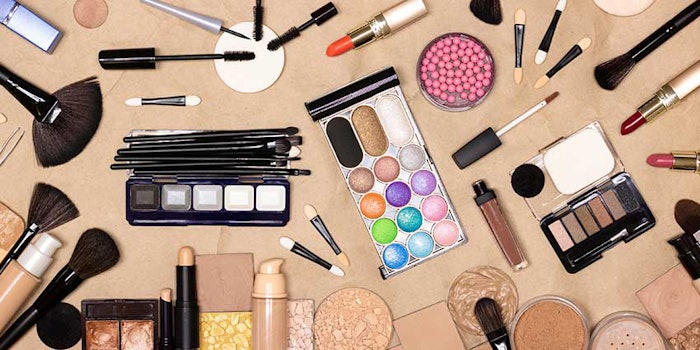 A marked increase in personal care and grooming, along with rising demand for beauty and home care, are leading to growth in the global preservative blends market; it is projected the market will reach US$215.9 million by 2024.
Related: What to Expect in 2020: Treatments, Ingredients and Makeup
Two factors are identified as the drivers behind this growth: rising disposable incomes and influencer marketing. As consumers are aware of the latest trends in both personal and home care, they are able to afford similar lifestyles to those depicted on social media channels. As a result, Transparency Market Research predicts the preservative blends market will increase with a cumulative annual growth rate (CAGR) of 5.60% from 2016 to 2025. According to the firm, this is because many products and formulations promoted to consumers contain a large array of preservative blends.
Asia-Pacific Dominates the Preservative Market
Similar to 2015, the Asia-Pacific region continues to hold more than 35% of the market share and this is predicted to increase in the coming years. The increase in population in this region, coupled with an increase in disposable income, will mark the growth of the market.
Currently, Asia-Pacific accounts for 60% of the world's population, which is approximately 4 billion people. This will propel the preservative blends market forward, owing to the creation of an untapped reservoir of opportunities.
Previously: What's Driving Asia Pacific's Cosmetics Boom?
North America and Europe will see a continued rise as well, with similar factors of disposable income and influencer marketing. Other markets with huge potential for growth include Latin America and the Middle East due to the presence of established manufacturers and the growing clout of social media influencers from these regions.
Rising Trends
With increased awareness regarding personal hygiene and growing societal pressure on both women and men, mostly due to social media, the market will be driven forward over the forecast period of 2016 to 2025. In 2017, the overall beauty industry was estimated at US $445 billion and as a result, more companies are entering the already fragmented market. In 2019, the estimated amount grew to US $532 billion—and is predicted to grow to US$805 billion by 2023.
Relatable: Why Social Media is a Beauty Brand's Secret Weapon
For example, one of the companies recently entering the industry is Huda Beauty. The line launched in 2013 and by 2019, the founder was recognized in the top 50 richest self-made women and named a top beauty influencer by Forbes. To understand how big her influence is on not just the beauty community, but also consumers, a look at her social media offers insight. The blogger currently has more than 39 million followers on her Instagram brand page and about 2 million on her personal page.
Increased Beauty Competition
Currently, the market for preservatives blend is highly fragmented, and therefore, highly competitive. Prominent names in the global preservatives blend market identified by Transparency Market Research are Troy Corp., Thor Personal Care, Spectrum Chemical, Sharon Laboratories, etc., and to keep up to the ever-evolving dynamics, companies are expected to invest in cosmetic research and development.
To request a sample of the full report, visit the Transparency Market Research website.