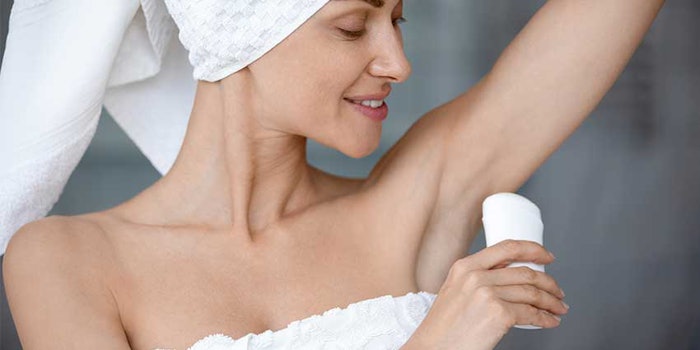 As personal care brands replace D5 in products, in response to regulatory restrictions and consumer demand, Aprinnova presents new data on how its Neossance Hemisqualane (INCI: C13-15 Alkane) can do just that—with performance equal to silicones.
Related: Mind Your Microbes: Gentle Malodor Protection Supports the Axillary Microbiome
In a panelist study, 12 subjects compared antiperspirant formulations with Neossance Hemisqualane and D5, and evaluated the formulas. Results indicated they were perceived as to equal in immediate after-feel and after-feel 15 min later. In addition, a consumer study of 60 individuals confirmed sensory equivalent in parameters such as gloss, wetness, amount of residue, slip and residue thickness. In addition to this data, Aprinnova offers new resources to help formulators develop D5-free antiperspirants.
Previously: Safer Sweat Control: Hydroxyapatite as an Alternative AP/Deo 'Active'
As previously reported, Neossance Hemisqualane is naturally derived, sustainably sourced from sugarcane and manufactured with no palm base. It imparts features such as high spreadability, elegant and light textures with a non-tacky, non-greasy and smooth finish.
For more information, contact Aprinnova.