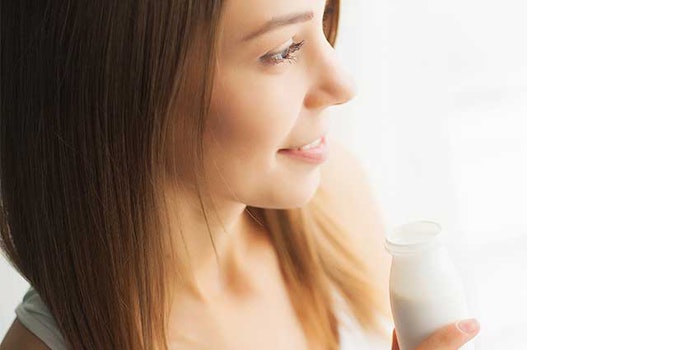 To fight external stressors that can affect the scalp and hair, BASF Care Creations has developed Scalposine (INCI: Glycerin (and) Water (aqua) (and) Sarcosine) as a detox ritual to promote a healthy scalp and microbial diversity.
Related: BASF Curates Care Creations for Consumers
Scalposine is an active ingredient that soothes and purifies the scalp by decreasing the production of sebum and replenishing scalp microbiota. The scalp supports several types of microorganisms living in with scalp cells. The disruptive influence of sebum on the microbiotic balance was explored in a metagenomic study
Scalposine is reported to be a holistic approach for scalp care based on sarcosine, an amino acid derivative found naturally in the human body. It is a precursor of glycine, an amino acid essential for building major skin macromolecules such as elastin and collagen.
Previously: BASF Awarded BSB Innovation Prize in Multiple Categories
The analysis confirmed that the diversity of the microbiota is lower on an oily scalp than on a normal scalp. Scalposine at 1% increased the diversity of the scalp's microbiota after one month of application with the number of taxa, increasing by 36% compared to the placebo. The active ingredient exhibited a prebiotic effect as it boosted recolonization with six strains of bacteria, previously identified as being beneficial for a healthy scalp overall.
Excessive sebum production in hair follicles not only fosters the reduction of beneficial bacteria strains but irritates the scalp, causes skin flaking and hair to appear greasy. In vitro trials showed that Scalposine at a dose of 0.7% reduces the gene expression of 5α-reductase 1, the enzyme initiating the process of sebum production by 77%.
A one-month placebo-controlled clinical study confirmed Scalposine's ability to lower the level of scalp sebum; 82% of study participants reported a soothing effect on the scalp, while some even saw flakiness decrease after 28 days of application.
For more information, contact BASF Care Creations.