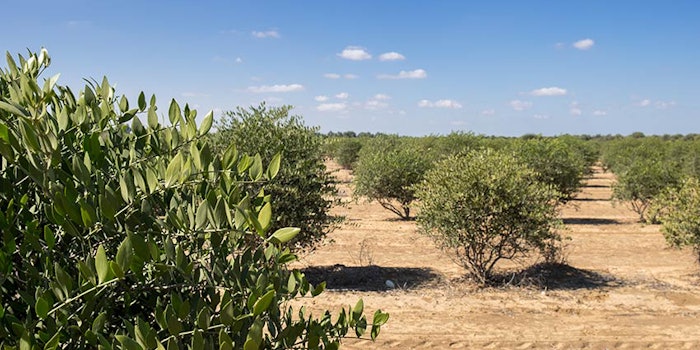 Jojoba Desert has earned a Fair For Life Certification that confirms the company, "exceeds standards for human rights and fair working conditions," per the company. The certification assesses human rights safeguards, worker conditions, fair sharing with smallholder farmers and sustainability of agricultural practices.
Previously: Jojoba oil for nourishing hand care.
Located in Israel's Negev Desert, Jojoba Desert operates in Kibbutz Hatzerim. The company reportedly infuses traceability into all certified products, from production to sales. It also applies limited herbicides and operates with a low carbon footprint and greenhouse gas emissions.
"We promise to continue our dedication and commitment to our vision: appreciating the miraculous golden treasure the earth has given us, compelling us to give back, and running our business sustainably and responsibly," says Lee Reuveni, CEO of Jojoba Desert. "Our operations meet rigorous terms and quality standards integrated with compliance to secure fair trade benchmarks, making Jojoba Desert a responsible leader in the global jojoba production industry."