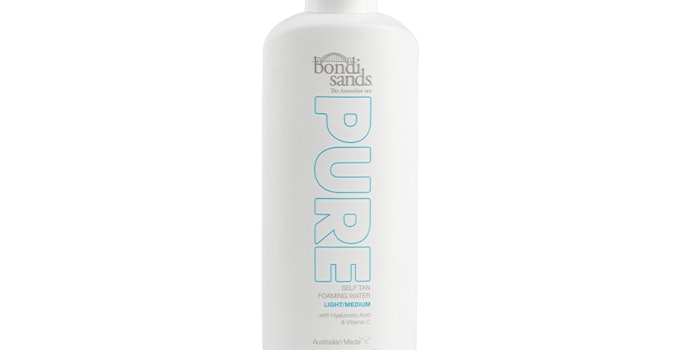 Silgan Dispensing's EZ'R foamer has debuted with Bondi Sands' self-tanning line, Pure. The component was chosen by the brand for its dispensing capability, which requires no priming and creates propellant-free foam.

Previously: Colonial Chemical's ColaTeric CAHS as Amphoacetate Replacement
The EZ'R foamer is said to feature a first-to-market foam application that is 100% recyclable in polypropylene streams. The technology is made with 50% fewer components compared to traditional foamers, per the company.
Lara Martínez Alemany, Silgan Dispensing's product line manager for EU personal care dispensing, said: "EZ'R is a perfect complement to Bondi Sands' Pure range in that it provides a sustainable dispensing solution without compromising foam quality. We're excited to see the market's positive reception to Pure, as well as EZ'R's integration with other skin, household and personal care products."