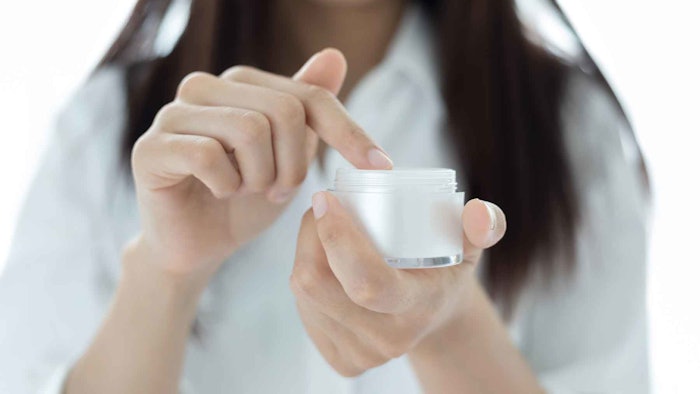 As previously reported, Germany, Denmark, the Netherlands, Norway and Sweden submitted a proposal in January 2023 to the European Chemicals Agency (ECHA) to restrict per- and polyfluoroalkyl substances (PFAS) under REACH. Details of the proposal to restrict and/or ban of ~10,000 PFAS have now been published on the ECHA's website.
The proposed restrictions on the manufacture, use and placement of PFAS on the market respond to concerns over environmental exposure and accumulation, as well as potential toxicity to human health. This is due to the water solubility and mobility of PFAS.
"[The restriction] aims to reduce PFAS emissions into the environment and make products and processes safer for people," the ECHA wrote. "All PFAS in the scope of the proposal are very persistent in the environment. If their releases are not minimized, people, plants and animals will be increasingly exposed, and without a restriction, such levels will be reached that have negative effects on people's health and the environment."
See related: ECHA Adds to Hazardous Chemicals List, Reviews PFAS and Classification Proposals
Next Steps
The ECHA's scientific committees for Risk Assessment (RAC) and for Socio-Economic Analysis (SEAC) will now review the proposal to ensure it meets the legal requirements of REACH. Meetings are scheduled to begin on March 22, 2023.
If the proposal is valid, the committees will begin their scientific evaluation of it. The RAC will review the proposal in terms of risks to people and the environment, and the SEAC will review impacts on society. An online information session will be organized on April 5, 2023, to explain the restriction process and assist those interested in participating in the consultation.
Peter van der Zandt, ECHA's director for risk assessment said: "This landmark proposal by the five authorities supports the ambitions of the EU's Chemicals Strategy and the Zero Pollution action plan. Now, our scientific committees will start their evaluation and opinion forming. While the evaluation of such a broad proposal with thousands of substances, and many uses, will be challenging, we are ready."
Notably, in the United States, in October 2021, the U.S. Environmental Protection Agency (EPA) also outlined a plan to take action against PFAS. On Jan. 11, 2023, the agency rolled out an interactive web page of PFAS Analytic Tools bringing together multiple sources of information and allowing users to map and filter information to see where PFAS have been discovered and at what levels. 
See archived: Cosmetics Study Prompts Legislation to Ban PFAS
PFAS in Cosmetics
The U.S. Food and Drug Administration (FDA) previously reported on PFAS in cosmetics, citing their use in lotions, cleansers, nail polish, shaving cream, foundation, lipstick, eyeliner, eyeshadow and mascara. Functions include conditioning and smoothing the skin, or adjusting product consistency and texture.
Common PFAS used as cosmetic ingredients, per the FDA, include: PTFE (polytetrafluoroethylene), perfluorooctyl triethoxysilane, perfluorononyl dimethicone, perfluorodecalin, and perfluorohexane. As most readers will know, some PFAS may be present unintentionally as the result of raw material impurities or due to the breakdown of PFAS that form other types of PFAS.
PFAS Detection
In February 2022, the FDA reported there had only been a few studies on the presence of PFAS in cosmetics. The agency stated not all PFAS that may be found in cosmetics can be readily measured, "because the specific 'fingerprint' or analytical standard of the chemical compound may not be available, making their detection and quantitation challenging." Published studies found concentrations of certain PFAS in cosmetics, whether as impurities or as ingredients, ranged from parts-per-billion levels to 100s of parts-per-millions, the agency reported; the FDA continues to monitor the literature. 
Indeed, studies published in 2022 suggest there may be higher levels of PFAS in cosmetics than previously thought. One paper published in Environmental Science & Technology describes a study of 39 cosmetics and personal care products that were analyzed for polyfluoroalkyl phosphates (PAPs), perfluoroalkyl carboxylic acids (PFCAs), fluorotelomer sulfonic acids (FTSAs) and perfluoroalkyl sulfonic acids (PFSAs). Results indicated a predominant and ubiquitous presence of PAPs and lower levels of others. The authors concluded that cosmetics and personal care products "can contain a breadth of PFAS at extremely high levels, leading to human and environmental exposure."
Another open access paper published in Environmental International examined the dermal uptake of PFAS from a sunscreen applied by one male subject. Findings indicated that the human skin barrier as a route of exposure "is not negligible per se as often assumed in the past."
Additional research is needed for the toxicological profiles of PFAS in cosmetics, the extent to which they can be absorbed through skin and the potential for human health risks from this type of exposure, the FDA noted. As new and improved methods of detection are developed, no doubt the answers will become clearer.