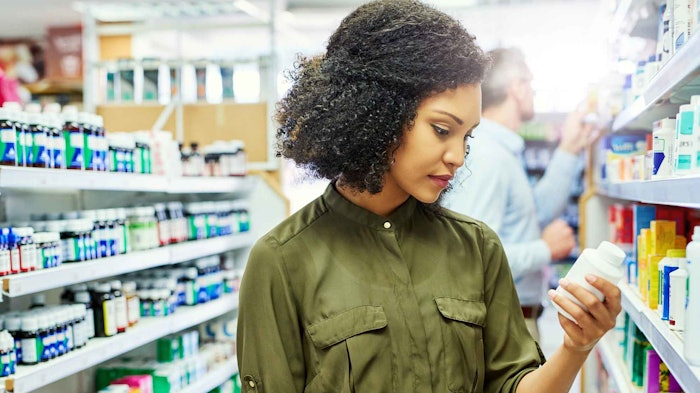 According to the firm JD Supra, the U.S. Food and Drug Administration's (FDA's) Office of Prescription Drug Promotion (OPDP) has finalized guidance about how the manufacturers of some drugs should present quantitative efficacy and risk information to consumers does not depart from the draft guidance. Rather, it provides additional examples for greater clarity to improve consumer understanding.
While cosmetics are not drugs, the industry could take inspiration from this guidance.
See related: Fragrance Allergen Labeling Requirements in 7 Regions
Specifically, the FDA guidance proposes that numerical details about the probability or extent of a drug's effectiveness or potential risks should:
Include quantitative information from control groups; specifically, companies should fully describe the comparator used;
Present quantitative information in terms of absolute values, e.g., 57 out of 100 or 57%, and generally avoid relative frequencies, e.g., "three times as likely," since absolute values are clearer to consumers — or, if the relative frequencies are included, the corresponding absolute values should be as well;
Use the same numerical format throughout the promotional communication, including with the same denominators, preferably in multiples of 10;
Use whole numbers to express probabilities, unless it would be inaccurate to do so; 
Present the potential risk without minimizing it or detracting from the severity or significance of it; and
Use visual aids such as graphs, tables and icons, ensuring the visual elements are clear, accurate and proportional.
Notably, the OPDP guidelines are indicated for prescription human drugs, prescription animal drugs and over-the-counter (OTC) animal drugs. Advertising for OTC human drugs is regulated by the Federal Trade Commission.
See the full FDA guidance document for more details.