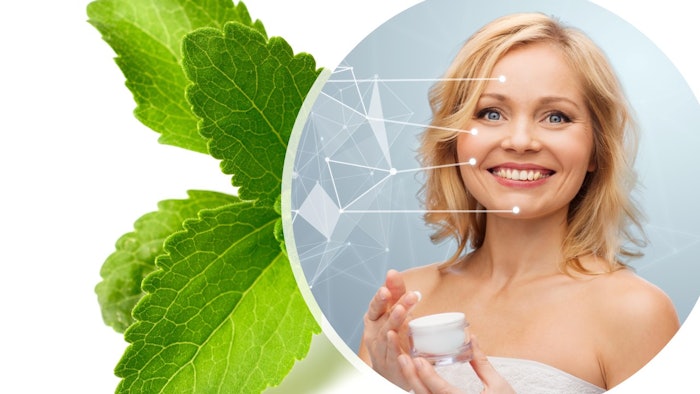 Syda Productions and Amy Lv at Adobe Stock
New test results reportedly show that Lubrizol's Stevisse imparts retinoid- and bakuchiol-like benefits without skin irritation.
In vitro tests showed that the ingredient technology can engender an antioxidant response that is greater than stevia extracts obtained through conventional extraction technologies.
Stevisse is produced using Phenobio, a subcritical water technology. As previously reported, the extraction technology is an alternative to conventional solvents and extracts a broader range of phytoactives by using only water as the extraction solvent.
This is all reportedly completed with a short extraction time with no thermal degradation to provide pure, sustainable and eco-conscious extracts.
Materials produced via the Phenobio system can be certified Ecocert-compliant and meet COSMOS environmental standards.
According to Lubrizol, the latest testing showed that Stevisse can minimize skin inflammation by 57.8% compared to retinoic acid, in a similar way to bakuchiol.
Furthermore, the ingredient reportedly improved the skin tone homogeneity and minimized dark spots after 28 days of treatment.
Lubrizol previously reported anti-wrinkle results for the technology (reduced wrinkle area by up to 87.3% and length by up to 85.3%).
The supplier is using blockchain technology to track Stevisse's production from the cultivation of the raw material (stevia leaves) to the final product delivered to the customer. This reportedly prevents modifications and ensures a fully transparent traceability process from field to bottle.