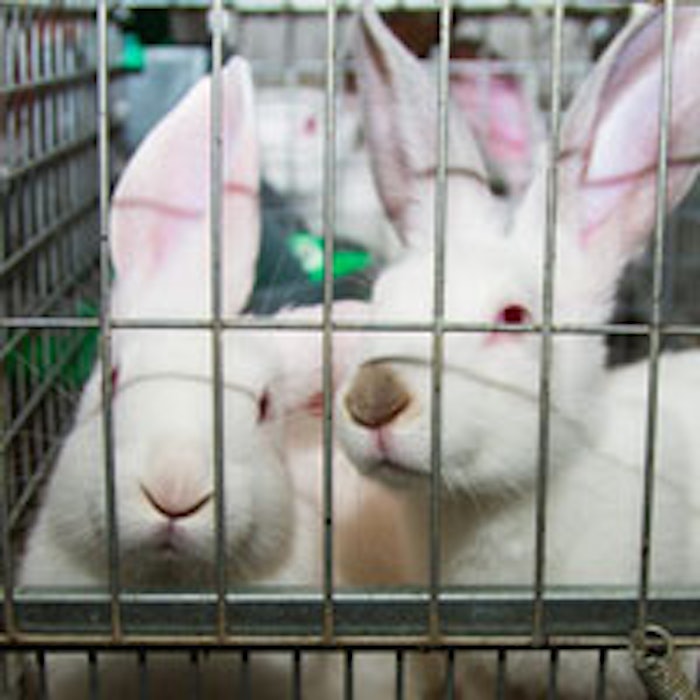 A bill has been introduced in the U.S. House to phase out cosmetic animal testing and the sale of cosmetics tested on animals.
The Humane Cosmetics Act, introduced by Representatives Don Beyer (D-Virginia), Martha McSally (R-Arizona), Joe Heck (R-Nevada) and Tony Cárdenas (D-California), prohibits:
Any entity from conducting or contracting for cosmetic animal testing in the United States, in or affecting interstate commerce, effective on the date that is one year after enactment of this Act
Selling, offering for sale, or transporting in interstate commerce any cosmetic if the final product or any component was developed or manufactured using cosmetic animal testing conducted or contracted for after such date, effective three years after this Act's enactment 
This bill was introduced on March 5, 2014, in a previous session of Congress, but was not enacted. Over 500 cosmetics brands are already using alternatives to animal testing, according to the Animal Welfare Institute. The bill is supported by more than 140 companies in the cosmetics industry such as Lush, Coty, The Body Shop, Overstock and Paul Mitchell.
On a similar note, Senator Carolyn Stewart Olsen (Conservative-New Brunswick) launched a bill earlier this month to prohibit animal testing for cosmetics in Canada, as well as the sale of cosmetic products or ingredients that have been newly animal tested in other parts of the world. In Europe, no animal testing for cosmetic purposes can be carried out  according to the European Commission's regulations.
This article originally appeared online in Skin Inc. and C&T.