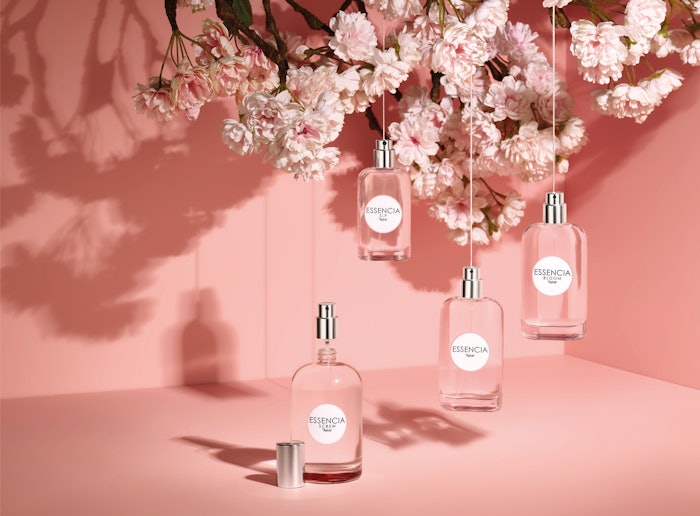 Aptar Beauty has expanded its Essencia fragrance pump range for the masstige fragrance market. In addition to the Classic spray, these four variations are available:
Essencia Bloom: Produces a soft, wide, continuous spray three times longer than the Classic.
Essencia Screw: Adapted for reuse and refill. The pump can be recycled together with the glass bottle. 
Essencia SLP (Super Low Profile): A small discreet spray. 
Essencia On-The-Go: Designed for 10 ml and 15 ml bottles, the slim pump is good for on-the-go fragrance packaging.
Aptar's spray technology offers dosages of 70 ml, 100 ml or 130 ml per stroke, delivered in the brand's chosen spray pattern.    
Essencia's design and finishing is adaptable to any brand image, per Aptar; tailored solutions can be created with custom features and decoration on the collar, actuator and cap.    
Xavier Joseph, VP global marketing and innovation, Aptar Beauty + Home, said,  "The masstige market has its own specificities. Fragrance brands in this segment need accessible, more sustainable solutions with premium aesthetics. Essencia is inspired by prestige contemporary codes, driven by sustainability and empowered by best-in-class technical and design expertise. A robust industrial footprint allows us to deliver this essential solution to brands around the world."