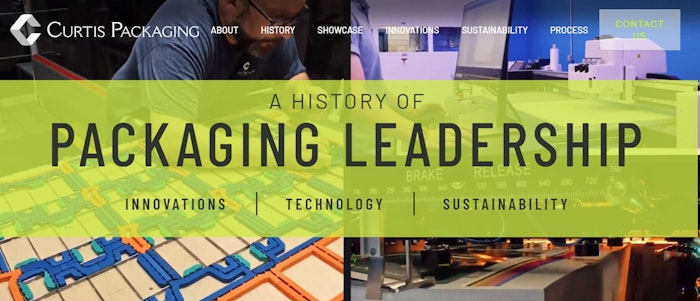 Curtis Packaging has launched its new website, which showcases paper-based packaging from global brands in the cosmetic, spirits, chocolate, golf and pharmaceutical sectors.
Video is embedded into the site allowing visitors to experience the packaging process from structural and graphic design to printing, hot stamping, embossing, die-cutting and finishing.
Don Droppo, Jr., Curtis Packaging's president and CEO, said,  Our relaunched site takes you on a journey illustrating the innovative printing and finishing techniques we bake into every carton. We are proud to work with the world's most iconic brands and unveil their leadership in sustainability, as well."
Chris DiPentima, president and CEO of CBIA, said, "Connecticut is home to some of the most innovative and productive manufacturers in the world and Curtis Packaging is a leader among them. The new website will showcase the innovation, productivity, and talent of Curtis' incredible team and the significant capital investments they have made to remain a leader in the packaging industry."