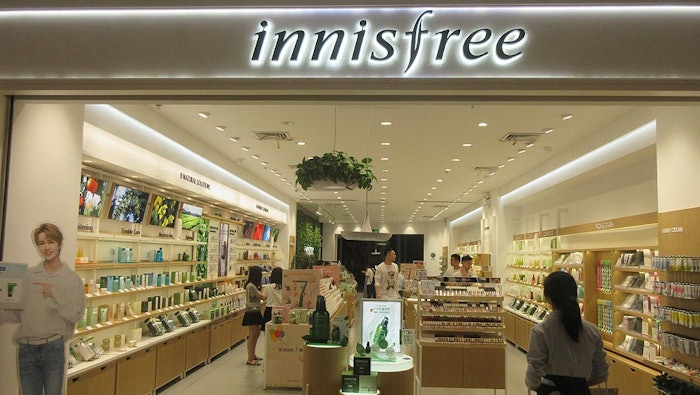 Wongzhua Siamz, CC BY-SA 4.0 , via Wikimedia Commons
AmorePacific's K-beauty brand Innisfree will reportedly close 80% of physical branches in mainland China after its annual operating profit fell 90% in 2020, The Global Times and The Standard report. The brand is expected to reduce the number of stores from 800 to ~140. 
The brand's revenue dropped 37% year-on-year to 348.6 billion won (HK$2.28 billion) in 2020; its operating profit also fell 89% to 700 million won in 2020.
Innisfree had expanded in second- and third-tier cities at a rate of 100 shops per year since 2014, The Standard Reports; but it closed approximately 40 shops in 2019 and at least 90 in 2020. 
A spokesperson in The Korea Herald denied the downsizing is due to sluggish sales in China; rather, the measures are being taken as a strategic shift to focus on high-end products and e-commerce sales.