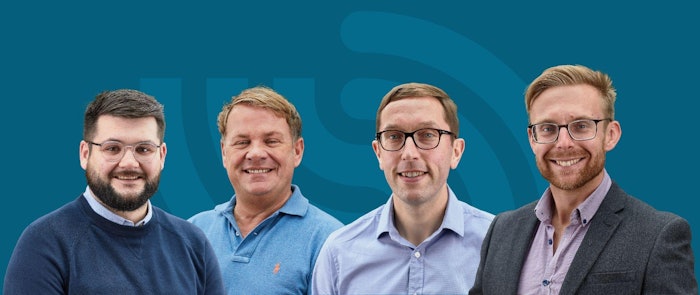 Stephenson announced the hiring of three new executives—Alec Foster, Jamie Chesnutt and Martin Blanchard—marking 40 new hires in the past 18 months (mid-2020 through 2021) as the natural ingredients manufacturer continues to grow.
Related: Stephenson Debuts First Solid Conditioning Bar
Alec Foster has been appointed channel development manager, after 10 years of experience with consumer brands, including Dr Oetker and McCain Foods. Jamie Chesnutt, whose background is in commercial utilities, was named manufacturing account manager for the EU and the Middle East territories. Martin Blanchard will be the manufacturing account manager for the United States; Blanchard spent 20 years in the watch and jewelry industry, including time at Fossil Group. All three will work closely with Paul Pickering, recently promoted to global head of sales at Stephenson.
Stephenson also recently hired its first sustainability manager—Marie Maisonette. Maisonette's role includes working across all divisions to deliver sustainability credentials and exploring packaging-free innovations, net-zero projects and more sustainable ways to source raw materials
Jamie Bentley, Stephenson's CEO, said, "Following some of the toughest economic challenges we've ever faced as a business, we've weathered the storm resiliently and stuck to our game plan, increasing growth and adding to the workforce. This is another exciting phase in the growth of our business. The new recruits have joined at an exciting time, and all have a vital role to play as we look to strategically channelize operations, expand into new territories and build further our international customer base. Consolidating our business in markets around the world and asserting our presence in the dynamic personal care market has been the primary goal and we continue to do this with hard work and determination.
Bentley continued, "After 164 years we're immensely proud to still be family owned and through constant innovation combined with attracting and retaining the best talent in the industry, we remain dedicated to developing specialty solid format bases, quality natural ingredients and products for a range of applications the world over."