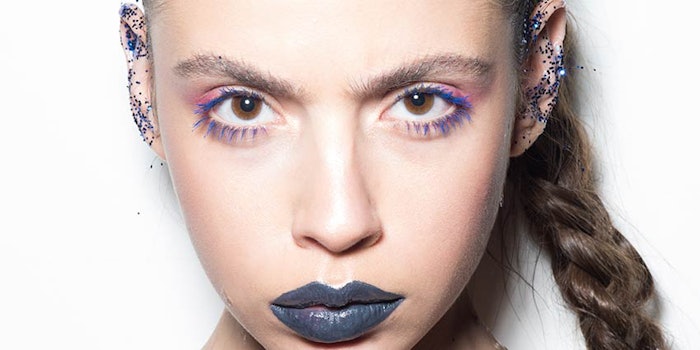 CEW recently hosted "State of the Beauty Industry Report 2018-2019," featuring insights and data from Larissa Jensen, executive director, beauty industry analyst, The NPD Group; Flynn Matthews, head of insights + measurement, consumer packaged goods, Google; Karen Wolfe, vice president, client consulting, Nielsen; and Lauren Goodsitt, global beauty analyst, Mintel Group Ltd.
Look for our full report in the April 2019 issue of Global Cosmetic Industry, including top trending ingredients, the role of emotions in marketing and more; sign up for your free copy by subscribing at www.gcimagazine.com/magazine.
Previously: The State of Beauty, 2018
In 2018, prestige beauty achieved sales in the United States of $19 billion, according to NPD, a steady year-over-year gain of $1 billion, representing a 6% rise in North America. Latin America, by contrast, grew 10%.
The fastest-growing markets were Argentina (35%), Brazil (12%) and Peru (8%). The United Kingdom and France posted sales declines of 1% and 2%, respectively.
Travel
Prestige travel retail was worth $25.6 billion in 2018, according to NPD data, representing 19.3% year-over-year growth. Impulse purchases represent a significant portion of the market opportunity in Spain, Italy and Germany.
What about the holidays?
As reported, hair was the only U.S. category to grow during December, rising by 11%, compared to losses in all other major sectors.
Larissa Jensen, executive director, beauty industry analyst, NPD, explained that calendar shifts made December numbers look artificially low, with Cyber Monday hitting outside of the month, as well as the inclusion of the first week of January in overall results.
Weekly data for the period showed bright spots, as well as significant spikes from self-gifting. Jensen also explained that sales begin well before December, so results are spread across a wider timeline.
Self-gifting was evident in a number of the holiday sales standouts, which included multipurpose primer, perfume, hair gift sets and false eyelashes.
2019 and beyond
Looking to the remainder of 2019, prestige beauty sales growth will slow, but not go away, said Jensen.
Small brands driving growth
NPD tracks about 6,500 companies, 1,000 of which have emerged in just the last three years. This astonishing growth has had a significant impact on legacy companies.
The top five beauty companies command 59% of the prestige beauty market, but generated just 1% in dollar growth in 2018, according to NPD data.
80% of prestige beauty sales are happening in the physical retail channel.
Online brands thrived, with digital natives posting 6% growth year-over-year. This figure conceals highly varied performance among brands.
Larissa Jensen, executive director, beauty industry analyst, The NPD Group, noted that some brands declines, while others expanded by almost 150%. The big decliners among online brands were those that expanded into major retailers.
2018 prestige beauty sales
Fragrance sales
Prestige fragrance grew 5% in 2018, according to NPD data—7% online and 4% in brick-and-mortar. However, brands outside the top five brand rankings generated 14% growth in the period, signaling continuing strong interest in smaller, indie brands.
Department store sales in the sector grew 1%. NPD found that fragrance managed to grow by 1% in the challenged U.K. market, while Argentina posted 30% growth and Brazil rose 20%.
Notably, the top-selling product in the world's major markets were all fragrances, with the single standout of Canada, where Estee Lauder Double Wear Foundation dominated.
19% of millennials want body care products scented with natural ingredients
The U.S. prestige fragrance category in 2018 was topped by a masculine scent, Acqua Di Gio Absolu ($24.6 million), followed by Coco Mademoiselle Intense ($21.7 million) and Marc Jacobs Daisy Love ($18.4 million). Joy by Dior was the top prestige seller during the 2018 holiday, per NPD data.
Among men's fragrances, YSL Y Homme jumped from the 23rd spot in 2017 to the number 5 spot in 2018.
Jensen noted that natural, sustainable and ethical scents can power brands with younger consumers, as shown by NPD's data:
19% of millennials want body care products scented with natural ingredients
50% of consumers age 18-24 say the top natural benefit is fragrances that are sustainable and eco-friendly
45% of these consumers expect natural scents to be cruelty-free
Makeup sales
Prestige makeup sales rose just 1% in the United States in 2018, according to NPD data—representing a loss of 1% in physical retail and a 13% jump in online retail. Sales fell 7% in the United Kingdom and 4% in France.
According to NPD data, Benefit was only top 10 prestige brand that grew in the double digits last year.
The top five prestige makeup brands in 2018 were:
MAC
IT Cosmetics
Urban Decay
Clinique
Lancome
The top prestige launch of the year in the U.S. market was Anastasia Beverly Hills' Soft Glam Eye Shadow Palette. Notable launches for the year included the Benefit Gimme Brow+ Volumizing Eyebrow Gel and MAC x Aaliyah Lipglass.
The category, which has been hit by slowing sales, has experienced rising rates of discounts. Face, eye and lip categories all saw roughly 3-4% rises in sales attributed to discounts between 2017 and 2018 (see Beware the Discount below).
Brands have countered discounts by focusing on increasingly popular makeup minis category, which posted 29% dollar growth in 2018. These products account for just 5% of the market but are responsible for 83% of dollar gains in the category. Jensen noted that minis present consumers with high value for a lower price.
Brands are also finding ways to grow by broadening shade ranges.
Hair care sales
Prestige hair care had explosive growth in 2018, expanding by 26%—22% physical retail and 48% online, per NPD data. Department store sales for the period rose 23%.
Results were driven by sub-segments, said Jensen, including hair masks like Drybar's Mudslide Nourishing Hair Mask and daily rinse shampoos like the Olaplex No. 4 Bond Maintenance Shampoo. 
The top five prestige hair care brands in 2018 were:
Living Proof
DevaCurl
Bumble and bumble (up from number 8 in 2017)
Drybar
Oribe
The top prestige hair care launch by dollar volume was Living Proof's No Frizz Instant De-Frizzer.
Skin care sales
U.S. prestige skin care sales rose 13% in 2018, according to NPD—8% in physical retail and 33% online. Department store sales rose 8%.
Skin care grew in the heavily challenged U.K. market and expanded by 51% in Argentina and 13% in Brazil.
The top five prestige skin care brands were relatively unchanged year-over year:
Clinique
Estee Lauder
Lancome
La Mer
Shiseido
The top prestige skin care launch in 2018, by dollar volume sales was Estee Lauder's Advanced Night Repair Eye Supercharged Complex.
Notable launches for the period included Shiseido Ultimune Powder Infusing Concentrate and Supergoop! Glowstick Sunscreen SPF 50.
Brick-and-mortar dominate
Karen Wolfe, vice president, client consulting, Nielsen, noted that physical retail has been impacted by space contraction and SKU optimization. She added that brands need to help their retailers to find reasons to come into the store.
However, NPD data shows that while online prestige beauty sales rose 21% in 2018, compared to 3% in physical retail, 80% of prestige beauty sales are happening in the physical retail channel. Critically, physical retail achieved dollar sales increases in each of the last three years.
Department stores such as Nordstrom have reinvented themselves with open-sell spaces that carry unique indie brands. This channel had massive same store sales growth—dollars per day, per door—that more than doubled the overall brick-and-mortar category.
What's happening in e-commerce?
Online sales penetration varies among the top categories, according to NPD data, with hair leading, followed close behind by skin care, while makeup and fragrance are experiencing much slower online migration, with fragrance nearly flat between 2017 and 2018. 
Gen Z and millennials are, no surprise, are the most likely shoppers to have purchased from a digital-native brand. Brands overwhelmingly supported by women under 18 include Jeffree Star, KKW and The Ordinary, while unquestionably Gen Z-dominated brands include Peach & Lily, Beauty Counter and Agent Nateur.
Further reading: Brands Democratizing Beauty … and Why Gen Z is Here For It
Brands that lean more toward millennials include Morphe, Kylie Cosmetics and Huda Beauty. Notably, Glossier has almost equal sales growth driven by millennials and Gen Z.
33% of consumers only purchase makeup products that are on sale or come with a free gift.
While direct online sales offer growth, expansion isn't distributed equally. Direct-to-consumer brands with the biggest 2017-2018 growth, according to NPD, were Curology (147%), Glossier (69%) and Beautycounter (27%).
Three brands with brick-and-mortar expansions—Kylie Cosmetics, ColourPop and Jeffree Star—had declines of 8-39%.
Previously: Kylie Cosmetics is Heading to Ulta
Beware the discount
Jensen noted that 33% of consumers only purchase makeup products that are on sale or come with a free gift. This accounts for the industry's sales spikes around events like Black Friday, Sephora's ViB Insider or Ulta's 21 Days of Beauty.
At the same time, the market has witnessed the rise of price-transparent brands like Brandless, A.N.Other, Beauty Pie and Stowaway Cosmetics, which openly discuss how much products cost to manufacture and how much added cost is derived from marketing expenses.
Further reading: How Beauty Pie Works
As a result, discounting is widespread in beauty. This, said Jensen, is concerning, not least of all because once a brand heads down that path it is difficult to reverse course.