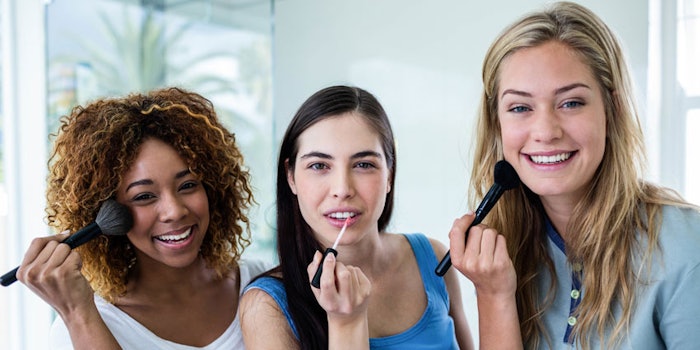 Is it too early to call Britain the beauty hub of Europe?
According to Mintel's latest research, it may not be. The market intelligence agency has predicted sales of color cosmetics in the UK will reach £2 billion this year. That's a 7.2% increase from £1.8 billion in 2016.
British Beauty Buffs
The market is expected to grow by 36% and reach £2.5 billion by 2021
83% of women in the U.K. wear makeup and in the last 12 months 57% bought mascara, 49% bought lipstick and 46% bought foundation
In 2016, face color products rose 10% to reach £580 million and lip colors rose 11% to £304 million
Why They Apply
64% of women say they wear makeup because it makes them feel confident
43% wear it to feel more attractive
41% wear makeup to look less tired
39% wear makeup to cover blemishes
25% wear makeup to appear more youthful
22% of women age 16-24 wear makeup to be "selfie-ready"
16% wear makeup to feel more professional
15% wear makeup to feel empowered
New Trends on the Block
29% of women have tried the eyebrow defining trend
24% have experimented with nail art
20% have tried face contouring
6% have tried the ombre lip trend
6% have tried the strobing trend
Roshida Khanom, associate director, Beauty & Personal Care at Mintel, explained, "Color cosmetics remains a transformative sector, both with regards to appearance as well as emotional wellbeing. With confidence rating higher than attractiveness as an emotional impact of wearing makeup, brands should use it as a tool for revealing inner beauty and focus more on strength and empowerment. Whilst the selfie trend continues to heighten the awareness of one's own reflection, most women are favoring natural make-up looks to enhance their features rather than create dramatic looks."
Mintel's full Colour Cosmetics UK 2017 report can be found here.