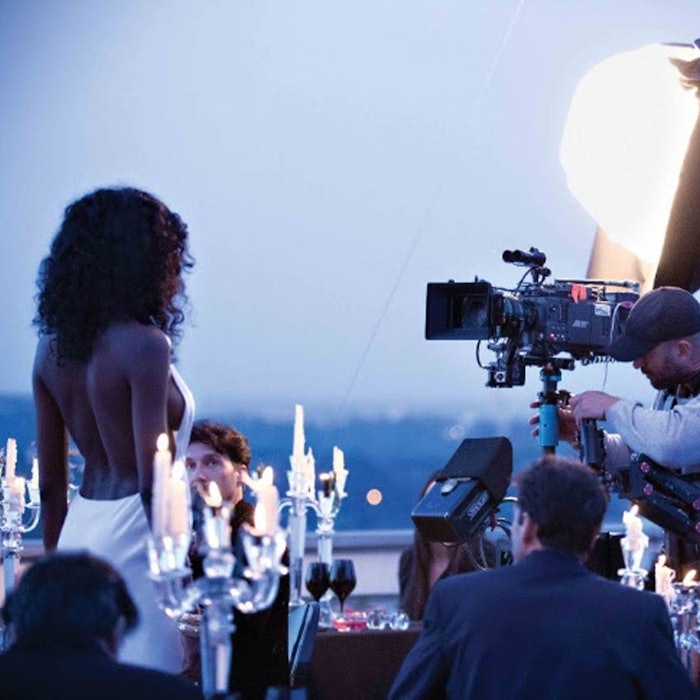 Ghandour Cosmetics' Scent of Africa, the continent's "first luxury fragrance," has shot its first commercial with REM Ruini E Mariotti. 
Previously: The New Fragrance Mecca: Africa/Middle East
REM Ruini E Mariotti, which has previously worked brands such as Gucci and Bulgari, shot the ad in Rome and featured celebrity brand ambassadors Marcel Desailly and Oluchi Orlandi.
Further reading: Unilever Expands in Nigeria to Capture Beauty & Personal Care Growth
The ad "speaks to the power of scent, chemistry and attraction and truly represents the jet setting Afropolitan, who is international and unapologetically African," according to the company. The commercial spot has a soundtrack by Italian composer Riccardo Cimino and interpreted by Senegalese singer Badara Seck. The track was produced by famed Senegalese actor and percussionist Ismailia Mbaye.
In-depth: The Scent of New Horizons
"When I first saw the fragrance and its distinct packaging, I knew it was a brand I wanted to work with," said Orlandi. "It's been my dream to work with an African brand. The whole experience has been exceptional from shooting with Marcel in Rome on the commercial to the launch event in Accra."