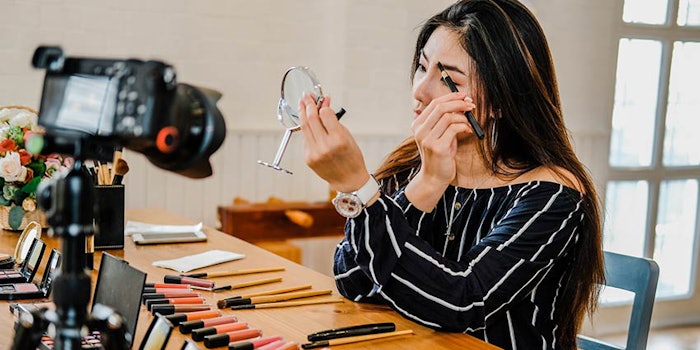 In the wake of the coronavirus outbreak, the beauty industry in China seems to be excelling through livestreaming platforms like Douyin and Little Red Book, as well as by video campaign techniques, according to an article on Jing Daily.
Related: Influencer Marketing Trends for 2017
Beauty vloggers can create these low-effort videos anywhere and without much editing. The accessible and creative makeup tutorials are mainly created and viewed by millennials, followed by Gen Z, according to the article.
Jing Daily reports that "staying inside" policies resulting from the coronavirus may be producing more of these beauty vlogger/livestreaming opportunities and may drive e-commerce traffic.