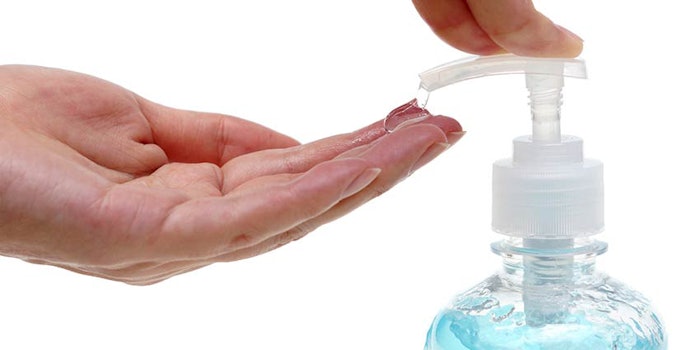 Univar B.V., a subsidiary of Univar Solutions Inc., has announced it has joined forces with INEOS Enterprises for the "Hands On!" campaign to help combat shortages in commercial hand sanitizer products in Europe as the COVID-19 pandemic continues.
Related: Mary Kay Combats COVID-19, Donates Hand Sanitizer
INEOS has a long history of working with Univar Solutions as a partner to distribute its solvents to customers across Europe, Middle East and Africa (EMEA).
Related: CHI Haircare Creates Hand Sanitizers for Coronavirus Relief
Recently, Jim Ratcliffe, INEOS founder and chairman, pledged to build a hand sanitizer factory in the U.K. within 10 days, with the objective of producing and donating one million bottles a month to help fight the European shortage. His organization contacted Univar Solutions, a long-standing and trusted partner, to help with the project.
Related: Coronavirus Beauty Intelligencer
The Univar Solutions team in the U.K. mobilized the full capabilities of its Middlesbrough, Homecare & Industrial Cleaning Solutions Center to provide technical and formulation advice.
Meanwhile, its team located at the Cadishead production site provided packaging, bottling, warehousing and logistics support in a matter of days to ensure the commitment made to the U.K. National Health Service was properly met.
"Univar Solutions is a purpose driven and values based company," Nick Powell, president of Europe, Middle East, Africa and Asia Pacific, said. "Our core values include always being serious about safety and a place where people matter, along with being valuable to others and doing what we say, so together we win. We are pleased to join the INEOS 'Hands On!' campaign and do our duty as a responsible company."
Powell continued, "We were pleased to get the call from INEOS to join them and help with their pledge to quickly produce substantial supplies of hand sanitizer for the U.K. National Health Service. Our technical expertise, product range, and logistics network allowed us to help get this project off the ground and become a reality in just a matter of days. We are proud to have been able to play our part and make a contribution to the people of the U.K., and jointly there are plans to expand this project to Germany, enabling the supply of product across much of Western Europe."
"There is a critical shortage of hand sanitizers across Europe," INEOS Enterprises CEO Ashley Reed said. "Our goal is to quickly supply those on the medical and care front lines. We will also create a 'pocket' version for personal use for people in the U.K. and Europe. Univar Solutions has been instrumental in helping us meet our pledge to the U.K. National Health Service by providing bottles, a manufacturing line, logistics support, and formulation advice. We are now looking to replicate this project in Germany, France and other European countries. Hospitals and clinics across Europe can place orders via www.ineoshandgel.com for hand sanitizer gels."