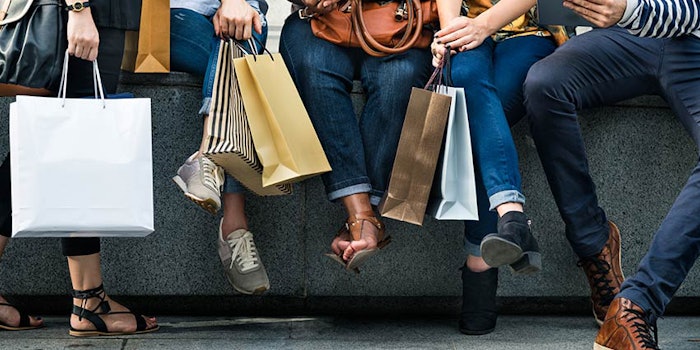 Euromonitor International has unveiled its top 10 global consumer trends for 2019.
Age Agnostic— "Baby boomers have much more in common with the values and priorities of millennials and younger generations [than] many realized," states the report. Dropping age old stereotypes about, well, age, is a key to developing products and services that reach a universal audience.
Back to Basics for Status—Consumers seek authentic, differentiated products and experiences which allow them to express their individuality. In developed economies, these consumers are re-evaluating how they spend and are turning away from materialism in favor of a curated selection of high-quality, unique offerings. The same pattern is likely to emerging markets.
Conscious Consumer—Animal welfare is among the concerns expected to evolve beyond industries such as beauty and food, including home care and home furnishings.
Digitally Together—Everything from dating to school has made its way to the internet. As people become more comfortable with "offline" activities moving online the range of offerings will increase, creating new ways to engage with one another via the web.
Everyone's an Expert—In the past, shoppers relied on brands and other information sources; today's digital consumer, however, has switched the retailer/consumer power dynamic. Retailers must constantly innovate and drive down prices to entice shoppers and meet their demands.
Finding my JOMO—Or Joy of Missing Out; consumers seek to be more intentional with their time, setting boundaries and becoming more selective with their activities. This includes actively taking the time to focus on activities they enjoy and, in developing markets, disconnecting from the internet and other stressors.
I Can Look After Myself—Consumers seek preventative, consumable measures against illness, unhappiness and discomfort, in an effort to avoid having to consult professionals. They do this through apps and other personalization services.
I Want a Plastic-Free World—As consumers "speak with their wallets" and protest the irresponsible use of plastics, more industries stand to gain from improving their sustainability.
I Want it Now!—Consumers seek instant gratification—frictionless experiences which allow them to dedicate more time to their professional and social lives—but are concerned about the management of and access to user data. This trend will ultimately be dictated by how much the public trusts, or distrusts, this access.
Loner Living—The number of single-person households are set to outplace the growth of all other household sizes, including divorced baby boomers and younger generations eschewing marriage and cohabitation altogether. With 25% of younger Americans predicted to stay single their whole life, the stigma associated with living alone is fading.