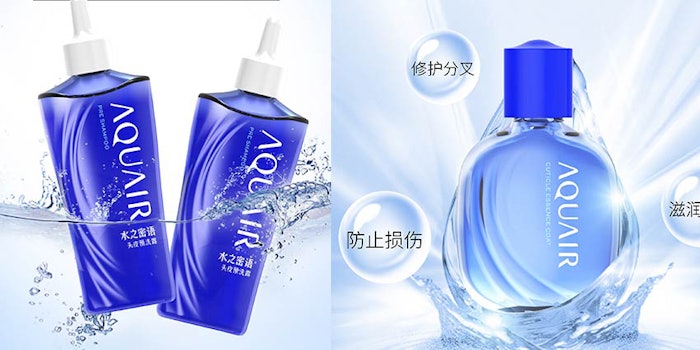 Shiseido Company, Limited (Shiseido) and Alibaba Group Holding Limited (Alibaba) have signed a joint business plan, to be supported by a ShiseidoxAlibaba Strategic Development Office in Hangzhou, China.
The plan aims to strengthen the long-term partnership between the companies, marrying Shiseido's innovation capabilities and Alibaba's big data and consumer insight to reinforce product development, brand marketing, e-commerce, CRM and more. Shiseido will focus on developing products to meet the needs of Chinese consumers and acquire new, younger consumers.
The first collaboration between the companies, available exclusively on Tmall beginning September 2019, will be hair and body care brand Aquair. The range will launch with two products: Mild and Refreshing Scalp Shampoo and Essence Oil for Spilt Ends.