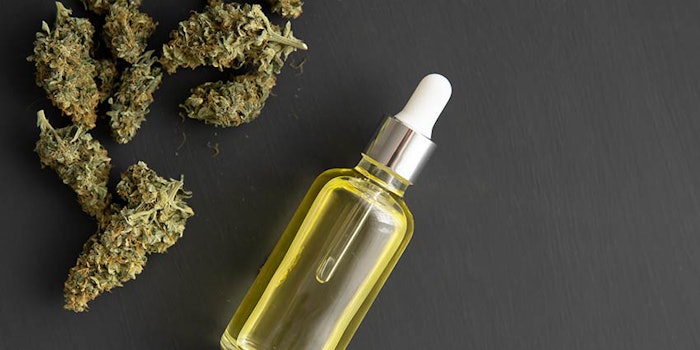 The U.S. Food and Drug Administration (FDA) is cracking down on unsubstantiated cannabidiol claims.
The agency has issued a warning letter to Curaleaf Inc., for illegally selling unapproved products containing cannabidiol (CBD) online. The Wakefield, Massachusetts-based company is accused of making unsubstantiated claims that the products treat cancer, Alzheimer's disease, opioid withdrawal, pain and pet anxiety, among other conditions or diseases.
The FDA requested responses from Curaleaf within 15 working days, stating how they will correct the violations; failure to make the corrections may result in legal action, including product seizure and injunction.
"As we examine potential regulatory pathways for the lawful marketing of products containing cannabis and cannabis-derived compounds like CBD, protecting and promoting public health remains our top priority. Selling unapproved products with unsubstantiated therapeutic claims — such as claims that CBD products can treat serious diseases and conditions — can put patients and consumers at risk by leading them to put off important medical care," said acting FDA commissioner Ned Sharpless, M.D.
Related: When it Comes to CBD, the FDA Wants to See the Receipts
As interest in products containing cannabis or cannabis-derived compounds increases, the FDA looks to address the regulation of products made from CBD that fall under its jurisdiction. It has established an internal working group to explore potential pathways for various types of CBD products to be marketed lawfully, and held a public hearing in May to obtain data and information about the safety, manufacturing, product quality, marketing, labeling and sale of products containing cannabis or cannabis-derived compounds.
"We will continue to work to protect the health and safety of American consumers from products that are being marketed in violation of the law through actions like those the FDA is taking today. At the same time, we also recognize the potential opportunities and significant interest in drug and other consumer products containing CBD," said FDA principal deputy commissioner Amy Abernethy, M.D., Ph.D.
She continued: "We understand this is an important national issue with public health impact and of interest to American hemp farmers and many other stakeholders. The agency has a well-established pathway for drug development and drug approvals, and we remain committed to evaluating the agency's regulatory policies related to other types of CBD products."
"We plan to report our progress by early this fall as we expedite our work to address the many questions about CBD. The step-wise, science-based approach we're taking protects patients and the public health, fosters innovation for safe and appropriate products, and promotes consumer confidence."