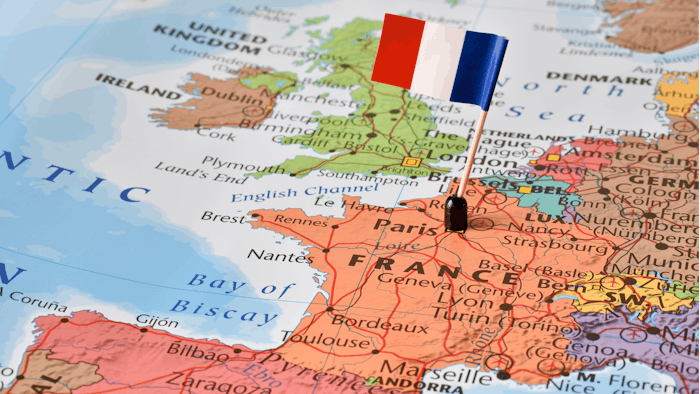 A report from the Federation of Beauty Companies (FEBEA) indicates French cosmetics exports are back to levels comparable to pre-COVID-19, earning €16.2 billion (~$18.1 billion) in 2021, an increase of 2.5% compared with 2019. It was the third-highest contributor to France's positive foreign trade balance, behind wines and spirits and aeronautics.
Related: Beauty 2021-2024 Decoded
Makeup, facial care and perfumery represented 86.2% of French cosmetics exports in 2021, with facial care leading the way at €7.5 billion (~$8.4 billion), making up 46% of exports. Perfumery represented 30.6% of French cosmetics exports, growing 35.4% since 2020.
China received the highest total French cosmetics exports, with €1.9 billion (~$2.1 billion), making up 11.7% of exports; a growth of 56% since 2019. The United States was the second-highest, with €1.8 billion (~$2.01 billion), making up 11.2% of exports. French perfumery exports to the United States grew by 66% compared with 2020. Decreases were noted in French cosmetic exports to Russia, Brazil and the Middle East.
Emmanuel Guichard, general delegate of FEBEA, stated in the report, "Cosmetics proves its impressive ability to bounce back after the health crisis. It was able to take advantage, of course, of the return of economic growth, but also to innovate to meet the new expectations of consumers. Companies of all sizes contribute to these good export figures, large groups but also many small companies, which through their dynamism, are also ambassadors of Made in France. Since the crisis, the demand for more natural and more environmentally friendly products has increased. It is because it meets these expectations and invests heavily in R&D that the sector achieves such performances, all over the world."