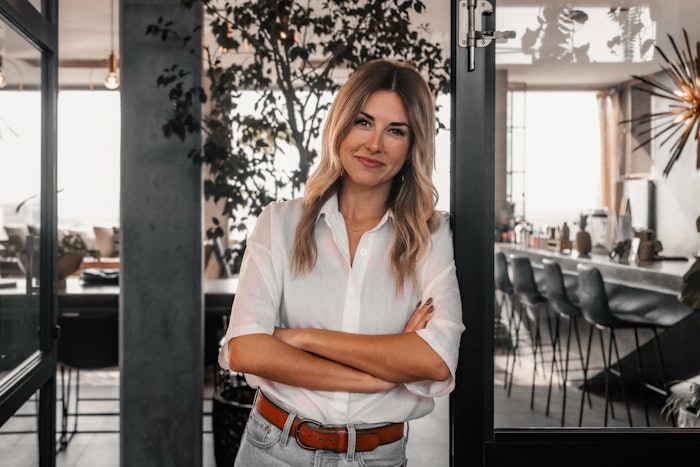 Blanka, a private label beauty and wellness platform, has closed a $2 million seed funding round led by Dundee Venture Capital, with participation from Storytime Capital, Disruption Ventures, and investors including Fatima Yusuf, former executive at Shopify, and Manica Blain, a consumer-focused investor and founder of Top Knot Ventures.
Canada-based Blanka's digital platform allows independent brands to source and customize beauty products with no minimums.
Blanka can create custom formulations but also offers thousands of existing color cosmetic and skin care formulas. Custom creations are tested and validated by the manufacturer's in-house team.
The company also offers custom packaging options; notably, it also handles fulfillment and shipping.
Taken together, Blanka's services reportedly support speed to market and minimize risk; the company claims that "a new beauty brand can be launched in under an hour, for less than $200."
Blanka reportedly has thousands of brands subscribed to its platform.
"The industry has seen a fundamental shift in the last decade, from being owned by a few global players towards a more diverse set of direct-to-consumer brands," said Blanka co-founder Kaylee Astle, who established the company in 2021 with Doug Long and Adam Chuntz. "Independent brands have now captured more than 25% of the global beauty industry. This has created a wave of entrepreneurs, content creators and beauty professionals all hungry to enter the market with their own brand, but there hasn't been anything to support them—until now."
"The beauty industry continues to evolve, but one thing that has remained constant is the market's exponential growth over the years, even amidst economic cycles," said Glenn Baptiste, former L'Oréal executive and adviser to Blanka. "The success of this fundraising round, especially in this market, underscores that the beauty industry is bulletproof," "Blanka's platform will unlock faster innovation for brands at all sizes. I'm excited about what's to come—for both Blanka and what this means for the beauty industry broadly."
"Kaylee's experience in and around launching brands has uniquely positioned their team to develop a platform that is demonstrating impressive and sustained growth," said Neil Grunberg, managing partner at Storytime Capital. "As we learned more about the business, it was clear that Blanka was a great fit to Storytime's thesis of supporting early-stage companies that can have a massive impact on the future of work."
"The beauty industry may be massive and well-established, but it is still shockingly disjointed and inefficient," said Catherine Williams, partner at Dundee Venture Capital. "Blanka is paving the way for the future of the industry. By dramatically reducing the barrier to entry for independent brands, Blanka is set to transform the landscape for consumers. We are really excited to be a part of that journey."